We asked everyone: "What's your favorite way to unplug and recharge?"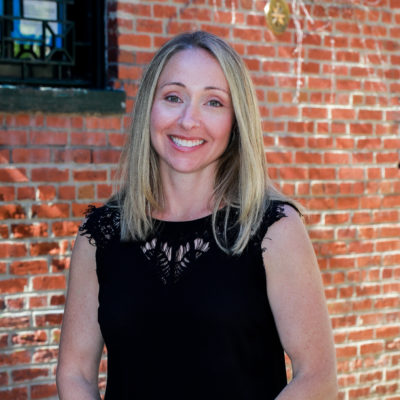 Flying through the air with the greatest of ease, 23 feet in the air on the flying trapeze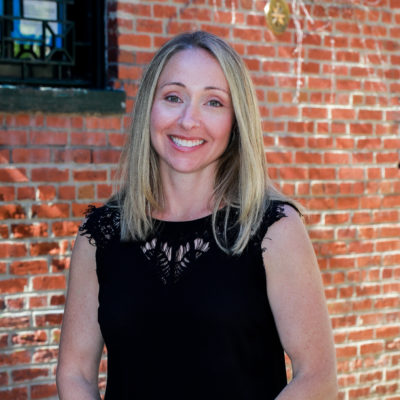 Alison Malmon
Founder & Executive Director
Alison Malmon is the founder and Executive Director of Active Minds, and a sought after mental health expert. Alison formed the organization in 2003 as a 21-year-old, following the suicide of her brother and only sibling Brian. Wanting to end the silence that caused her brother to suffer alone and ultimately take his own life, Alison created a group on her campus at the University of Pennsylvania to promote open dialogue around mental health. Since then, Active Minds has grown into the country's foremost mental health organization for students and young adults, with award-winning programs and a vibrant network of campus chapters located at more than 600 colleges, universities, and high schools nationwide.
Alison lives in Boulder, Colorado, and is the mother of three young girls. In her spare time, she loves flying 23 feet in the air at the Trapeze School in Washington, DC.
I love spending time with my family, trying new restaurants, and watching any kind of Bravo programming!
Maddie Baker
Program Associate, K-12 Initiatives
Maddie is a Texas native and 2019 graduate of the University of Virginia where she studied English and history. During her time at UVA, she worked at the University of Virginia Women's Center and spent her summers interning in various service and youth development roles. After moving to DC, Maddie spent a year working as an AmeriCorps Member with City Year and volunteering with 826DC, a creative writing and literacy initiative for students in the DCPS system. Her passion for mental health stems from her work in education and youth advocacy. On the weekends you can find her enjoying a bagel on the Georgetown waterfront or taking one of her many family dogs for a walk through Rock Creek Park.
I love listening to music and baking!
Maya Bobo
Events Manager, Active Minds Speakers
Maya, a Maryland native, comes to Active Minds with over 5 years of meetings planning experience. The Johnson & Wales University alum earned a B.S. in Sports/Entertainment/Event Management in 2016 and is currently pursuing a Master's at San Diego State University in Meetings and Events Management. Upon graduating from her undergrad, she landed an internship at The Mansion on O Street, a luxury boutique hotel in Dupont Circle. In 2017, she earned another internship at Walt Disney World in the Disney College Program. In her spare time, Maya enjoys cooking, baking, traveling, and attending concerts.
A trip to Starbucks, stroll through Target and/or attending a Pilates class.
Errika Brooks
Manager, Chapter Partnerships
Errika, a New York native, comes to Active Minds with over 5 years of higher education experience. The Buffalo State College alum earned a B.S. in Communications/Public Relations in 2016 and completed a Master's in 2019 at Nazareth College of Rochester in Higher Education Student Affairs Administration. Prior to her work in higher education, Errika worked in the nonprofit world managing a college experience program for students with intellectual disabilities where she co-established the program's accreditation.
Upon graduating from her graduate program, Errika landed roles in many functional areas of higher education such as Admissions, Student Leadership, Academic Advising, Campus Life/Orientation and Marketing. Errika began her career in Higher Education at Monroe Community College where she led a Success Scholar program assisting students with food and housing insecurities. In this role, Errika was proud to write and receive a grant on behalf of the college from State University of New York (SUNY) to expand the food pantry initiatives across campuses.
Errika has worked with both public and private/small and large institutions throughout her career. She brings valuable expertise in supporting the whole student. Her work leading student clubs and organizations, advising students academically in STEM fields, supporting student needs, large scale event planning and developing college-wide marketing/communications has led her to where she is today. In her spare time, Errika enjoys attending restaurants/coffee shops, traveling, meeting new people and spending time with family.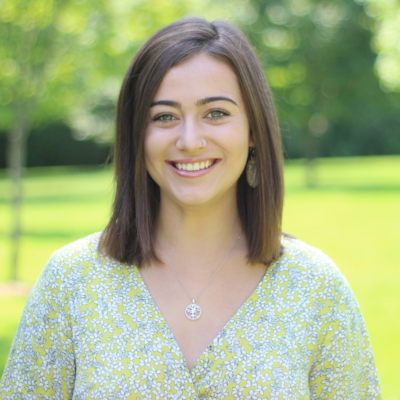 Listening to music, watching film and tv (while cuddling with my cat, Bootsie), and cooking for loved ones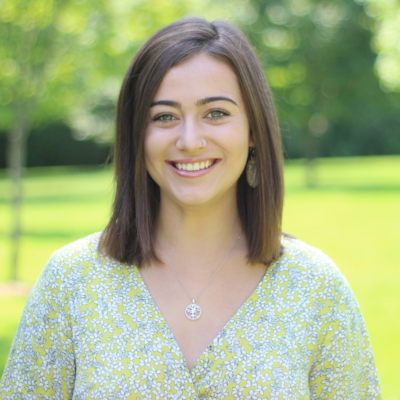 Krista Cantrell
Send Silence Packing Outreach Manager
Krista is based in the Washington, D.C. area. She graduated from the University of Vermont in 2016 with a Bachelor of Arts in Political Science and Global Studies and considers Vermont her second home. Krista started her career in higher education at UVM where she co-founded the Citizen Scholar Award and continued her work in undergraduate admissions as an Assistant Director at Villanova University recruiting students domestically and internationally. She is currently completing her Master of Arts in Liberal Studies at Villanova with a concentration on Peace and Justice studies. Krista's personal and professional passion focuses on addressing the inequities that underrepresented populations face in all aspects of life. As the daughter of a war refugee, Krista credits her Nicaraguan family for instilling a strong sense of love, justice, and rootedness in her identity. Krista herself is a native of the Washington, D.C. area and enjoys every opportunity she gets to reconnect with the community there.
Backyard hangouts with my partner and friends, hiking in the Colorado mountains, and trying to master new baking recipes
Lauren Cikara
Director, K-12 Initiatives
Lauren has spent her entire career advocating for youth and young adult programming in K-12 education, higher education, and community spaces. Most recently, she worked for the Colorado School of Public Health School recruiting schools to participate in the Healthy Kids Colorado Survey (HKCS), Colorado's Youth Risk Behavior Survey (YRBS), and Smart Source. In this role, Lauren supported schools in administering the surveys and provided technical support to schools and community partners as they navigated using results to inform school and adolescent health work across Colorado. She is a strong advocate for LGBTQ+ inclusive school board policies and ensures the work she is a part of has an equitable and intersectional lens. Lauren's background is in student leadership, health education and equity, policy and advocacy, and equity and inclusion. She enjoys hiking, baking, and exploring the Denver art and music scene.
Sitting poolside, lakeside, on a beach or on a boat
Margo Collins
Chief Development & Marketing Officer
Margo (she/her) has spent her 16-year career helping worthy causes realize the resources needed to continue their important work. With Active Minds Margo leads the organization's brand awareness and resource development. Most recently, Margo served as the Vice President, Development & Communications for Grameen Foundation. Prior to that role she served as Director of Development, Campaigns for the United Nations Foundation, guiding the fundraising and donor communication programs of the Shot@Life, Girl Up, and Nothing But Nets campaigns of the UN Foundation, which cumulatively represent more than 1 million supporters and advocates of global development. The first half of Margo's career was spent as a Vice President at CCS, one of the largest strategic development consulting firms in the industry, where she directed multi-million dollar campaigns and assisted clients in enhancing their fundraising program efficiency. Originally a Midwesterner, Margo has lived in 13 cities across 9 states, and has toured 6 continents since graduating from Lehigh University. She and her family now happily reside in Washington, DC.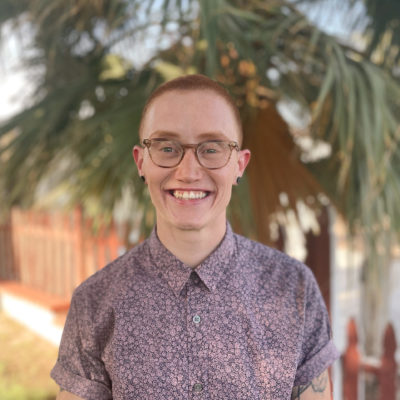 Going hiking, rock climbing or traveling. Anything that gets me out in the sun or in a new environment!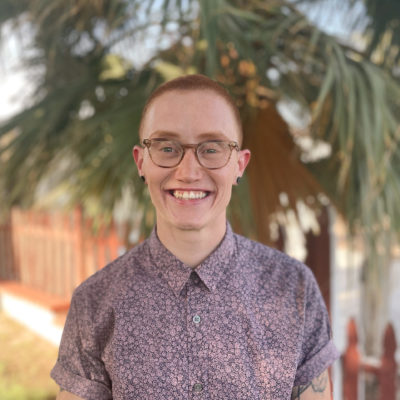 Dani Gomez Convey
Senior Manager, People & Culture
Dani Gomez Convey (They/Them) has a deep passion for people and considers their life purpose to be 'helping others unlock their full potential'. They come to Active Minds with 10 years of experience in human capital management, organizational development, and HR. They attended the University of Illinois at Chicago where they received their BA in Criminology, Law, and Justice with a minor in Gender & Women's Studies. Previously, they served as the Senior Director of People over 3 Restaurants in Downtown Chicago. Dani is from Chicago, IL and now resides in sunny Las Vegas, NV with their partner and 3 cats.
Reading, taking a long walk, and doing a SoulCycle ride
Caitlin DeLaurentis
Special Projects & Operations Manager
Caitlin serves as the Special Projects and Operations Manager at Active Minds where she helps to project manage organization-wide strategic initiatives and evolve operations. She has a background in education, having worked at organizations dedicated to ensuring equity in educational access and opportunity. Most recently, Caitlin worked at the Washington Jesuit Academy where she helped drive impact through institutional fundraising, strategic project management, and communications. Prior to that she held various positions in development, operations, and student life at Cristo Rey Brooklyn High School, first as an AmeriCorps volunteer and then a full-time staff member. A Kensington, MD native, Caitlin earned a Bachelor of Arts in American Studies from Georgetown University and a Master of Nonprofit Administration from the University of Notre Dame.  
I love going on long walks, listening to music or a podcast, and cooking!
Alicia Elms
Manager, NextGen Initiatives
Alicia Elms (she/her) is a native of Chicago. She comes to Active Minds with eight years of experience in Student Affairs and Higher Education. She graduated with a Bachelor's degree in Human Development and Family Studies and a Master's degree in Student Affairs & Higher Education from Indiana State University. Currently, Alicia will serve as the Manager of NextGen Initiatives for Active Minds where she will provide oversight to the Emerging Scholars Fellowship, Nash Family Scholarship, and workforce development. Outside of work, she enjoys traveling, enjoying nature's beauty, or trying out a new recipe.
Music! Finding, listening, or sharing music always puts me in a good mood.
Francis Escaler
Salesforce Manager
Francis was born and raised in the Philippines and has been a DC resident since 2012. Previously working at the Capital Area Food Bank whose mission was to solve hunger where he learned all about Salesforce and the power of data and automation. He jumped at the opportunity to work at Active Minds understanding that people need to take care of their minds just as much as their physical body. Outside of work, Francis loves to travel to new places and enjoys going to music events. He's also a DJ who likes to mix deep and melodic tracks together for anyone who will listen.
Hiking in the redwoods with my favorite four-legged friend, Daisy
Becky Fein
VP, Community Initiatives
Becky (she/her) leads the development and implementation of innovative public-health, peer-empowerment-based mental health community initiatives geared towards young adults, students, and professionals. She is a professional public speaker and trainer with the Active Minds Speakers team. Becky holds a bachelor's degree in sociology from the University of California, Davis, and a Master's of Public Health from Columbia University. Becky co-founded the Powerful Voices Project, a documentary film series highlighting the stories of resilience and recovery from people who have experienced sexual assault. In her spare time, you can find Becky hiking among the oak trees and redwoods, spending time with her friends and family, or hula hooping next to the river. Becky works remotely from Northern California.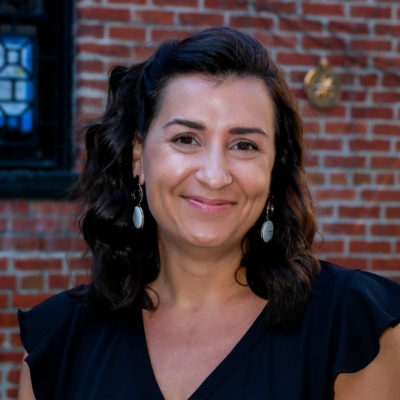 Spending time on the boat or taking a long walk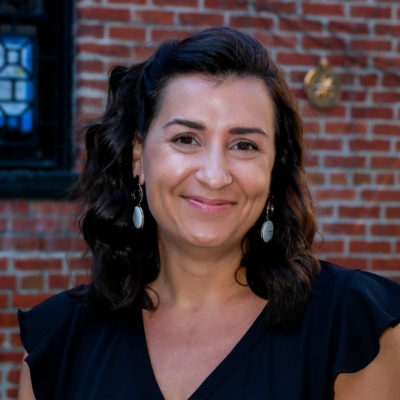 Amy Gatto
Director, Research & Evaluation
Amy is interested in the relationship between health and education. Blending together her experiences as a former high school teacher, higher education health educator, and young adult health researcher, she has found a niche in working to improve adolescent and young adult mental health. Amy is a doctoral candidate at the University of South Florida in the College of Public Health, holds a Master in Public Health from the University of North Carolina at Chapel Hill and a Bachelor of Arts in Human Services from Elon University. To find balance, Amy seeks out new adventures, teaches and practices yoga, and is usually working through a new DIY home project.
Doing crafts that don't necessarily require artistic ability (because I lack it entirely)
Hayley Harnicher
Send Silence Packing Manager
Hayley, having spent most of her childhood in Salt Lake City, UT, and high school years in Houston, TX, considers both places to be home. She graduated from the University of Rochester in 2015 with a Bachelor of Arts in Psychology, and was immersed in Active Minds throughout her undergraduate career. Joining at the beginning of her freshman year and serving as Co-President for her junior and senior years, Hayley considers Active Minds to be a pivotal part of her college experience. In addition, Hayley served as a member of the Active Minds Student Advisory Committee, an intern at the national office, and as a Spring 2016 Send Silence Packing Tour Coordinator. With friends and family spread out over the country, you're likely to find Hayley traveling in her free time (or catching up on sleep). Her favorite DC spot is District Doughnut in Georgetown!
Binge-watching Netflix shows with a nice spread of junk food.
Annie Hobson
Senior Manager, K-12 Student Leadership
Annie Hobson (she/her) is no stranger to youth development. She has dedicated her entire career to youth programming, youth leadership, K-12 social-emotional learning, and community and human services. She believes that the encouragement and growth of young leaders are the responsibility of everyone who surrounds them. In her recent role, Annie served as the Youth Services Manager for the City of Rockford, IL-Mayor's Office-Family Peace Center where she developed and implemented inclusive programs for youth survivors of domestic and sexual violence. She comes to the Active Mind's team with over 10 years of experience. Hobson graduated from Southern Illinois University with a Bachelor's degree in Social Work and a Master's Degree in Human Services from Capella University. Annie will serve as the Senior Manager of K-12 Student Leadership. In this capacity, she will assist in leading the development of student-led initiatives for high school and middle school students, which will be used to equip youth with the resources needed to become mental health advocates. Her self-care regimen includes cooking, going fishing, and spending time with her loved ones. 
Taking my dog, Blu, on a walk and binge watching trash TV
Amanda Horn
Senior Manager of Marketing & PR
Read, run (either on the treadmill or after my girls), and disconnect from social media
Laura Horne
Chief Program Officer
Laura (she/her) develops innovative strategies and unique partnerships to empower students to help schools and society embrace a comprehensive, public health approach to mental health. Prior to Active Minds, Laura led public health initiatives at the National Association of County and City Health Officials and Tulane University. Laura earned her Master of Public Health degree in community health sciences from Tulane University and her Bachelor of Arts degree in communications from Loyola University New Orleans. She enjoys running, reading, finding adventure with her husband and three girls, and following the Washington Nationals and New Orleans Saints. Laura works from Philadelphia.
Taking as long a walk as possible around my neighborhood
Chloe Isaac
Social Media Manager
For as long as she can remember, Chloe has loved to connect with others on a personal level and find connections among the things that make us all unique. This interest led her to pursue degrees in Communication Studies and Graphic Design while at the University of Maryland and inspired her to pursue a career in social media, a field she doesn't think she'll ever get bored of. Chloe believes good content is made with integrity, good humor, and honesty, and she's thrilled that this aligns with the work Active Minds does through their online presence.
Chloe makes sure she spends a good amount of time offline as well, usually via a walk to the local gelato shop or a movie night with friends.
Talking on the phone and hosting friends and family for meals
Carin Levine
Chief Operating Officer
Carin, a Bethesda, MD native and resident, comes to Active Minds with a background in entrepreneurship, business development, and management. She owned Hitched, a bridal boutique in Georgetown, for almost ten years and is also the co-founder and owner of the start-up, FONBOOTH. Prior to starting her own businesses, she worked as a consultant and large scale event producer for non-profits and national corporations. Carin received a Bachelor of Science degree from Northwestern University and an MBA from Yale School of Management. Carin loves spending time with her husband and two elementary school age children and hosting friends.
Reading a book with my cats on my lap
Kelly Madden
Manager, Chapter Mobilization
As the manager of chapter mobilization at Active Minds, Kelly works to mobilize thousands of diverse students (including chapters and student networks) to respond to calls to action for mental health. As a former Active Minds chapter leader, she brings her lived experience expertise to the team. Daily, she works with young people from varied backgrounds and experience levels to grow as leaders, advocates, and young professionals and elevate their voices, as well as the voices of their communities. Kelly received her bachelor's degree in psychology from Ithaca College and is currently pursuing her Master of Social Work at the University at Buffalo. Kelly enjoys reading, walking her dog, and tending to her plants. Kelly uses she/her pronouns.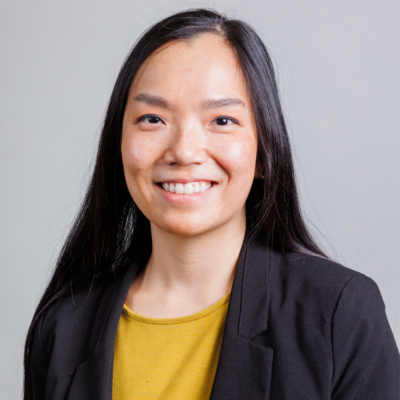 Working out or playing the trumpet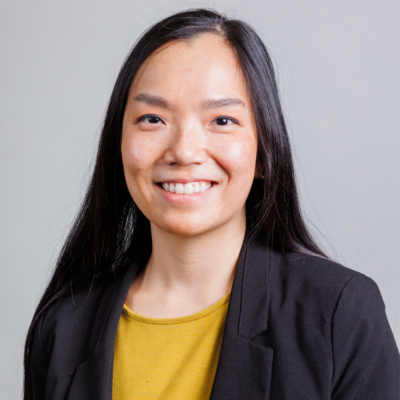 Emily Meeks
Manager, Evaluation
Emily supports the evaluation of Active Minds' programs. Emily was a member of an Active Minds chapter as a college student, and her involvement in Active Minds led to a passion for student mental health. She has a background in public health programming and has supported health education initiatives related to stress management, chronic disease treatment, overdose prevention, and more in higher education and nonprofit settings. A Rocky Mount, Virginia native, Emily graduated from Virginia Tech with B.S. degrees in biology and psychology and a Master of Public Health. In her free time, she enjoys doing yoga, hiking, playing the trumpet, and spending quality time with her cats and family.
YouTube videos on social and political history, stargazing, and playing the dulcimer or harmonica
Randy Moore
Policy Manager
Randy is a proud macro social worker. Following his time at the University of South Carolina, he has worked as a community organizer, policy and advocacy director, researcher, event planner, and program manager. Randy comes to Active Minds from the office of US Senator Mark Warner, where he served as Outreach Representative for the Richmond Regional Office—organizing the senior Virginia senator's regional outreach and engagements, while also standing in as a representative for the senator where needed. An active music lover, Randy spends much of his free time writing, producing, and performing music as a vocalist, guitarist, pianist, and harpist. He originally hails from rural South Carolina but maintains his identity as a son of Southwest Virginia by frequently spending time unwinding with his family there in the Cumberland Mountains. Randy brings to Active Minds a unique personal story of his own journey seeking emotional wellness which very much informs his work with the organization. In his free time, you can find him with his Springer Spaniel Boyd, who enjoys water, squirrels, and donuts.
My favorite way to recharge is reading books about neuroscience and social behavior while the discography of Detroit DJ and producer Moodymann fills the air.
Matthew Newell
Senior Director, Marketing
Matthew is a marketing and creative veteran, having worked on iconic brands like State Farm, NBC, Foo Fighters and Wu Tang Clan before joining Active Minds. His work tries to strike the delicate balance of strategic innovation, consumer insight, and quantifiable results.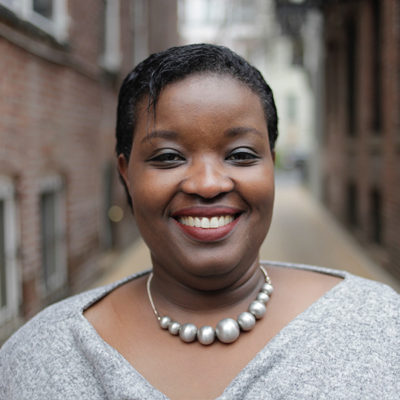 Cooking from scratch and without recipes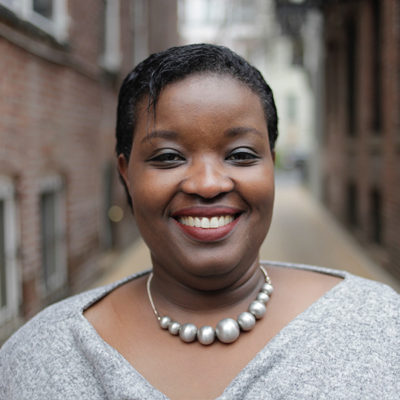 Emelyne Ndikumasabo
Office Manager
Emelyne comes to Active minds with a background in international programs and operations, and has worked in conflict zones for the United Nations Department of Peacekeeping Operations. Previous to Active Minds, Emelyne served as the Procurement staff at the United Nations office in Ivory Coast. She has over 10 years providing operational support and program/project management support in the nonprofit realm. In her spare time, Emelyne enjoys cooking, spending time with family and friends, and being outdoors with her daughter.
Skating some laps at my local ice rink
Markie Pasternak
Senior Manager, Higher Education
Markie oversees Active Minds' work in higher education, focusing on mental health support for college and university students, staff, and faculty. Markie is originally from Green Bay, Wisconsin, and received her bachelor's in psychology from Marquette University. During her time at Marquette, Markie served as the Active Minds' chapter president and was the president of the Student Advisory Committee from 2015 to 2016. Markie received her Master's of Science in Higher Education and Student Affairs from Indiana University-Bloomington. Before joining the Active Minds Staff, Markie worked at Auburn University focusing on mental health programming and peer health education, and was the co-advisor for the campus's Active Minds chapter. In her spare time, you can find Markie coaching figure skating at her local ice rink, cheering on her hometown team, the Green Bay Packers, or playing with her dog, Brooks. Markie works remotely from both Georgia and Alabama.
Favorite way to unplug is to listen to music or podcasts while chilling with my cats, walking outside while meditating, or creating something
Chad Pendleton
Marketing Manager
With over 15 years of experience in the nonprofit and educational fields, Chad is honored to serve the Active Minds team as Marketing Manager. He finds nothing more fulfilling than to put his skill set and background towards an impactful cause, like mental health awareness and suicide prevention. He graduated from Southern Nazarene University in Oklahoma City with a B.A. in Communications. Chad has a passion for all things creative like film, writing, theatre, music, etc. – even once serving as a freelance culture critic and commentator better known as "Pompous Geek". He also loves to travel and cheer for his favorite sports teams like the Jayhawks, Royals, and Chiefs from Kansas City and the Bruins and Celtics from Boston. He has also jumped on the bandwagon of American fans obsessed with Formula 1.
Chad lives in the Kansas City Area with his two cats, Beaker and Bergy. He is also close with and spends time with his family, especially his nephews Charlie, Bryce, Spencer, and Levi.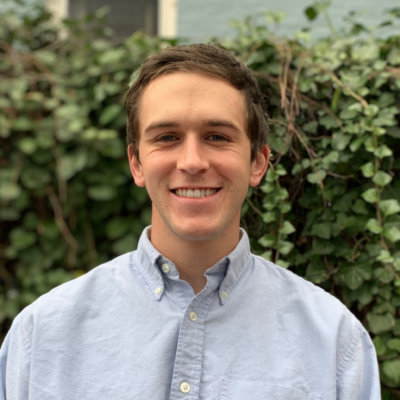 Riding my bike around the district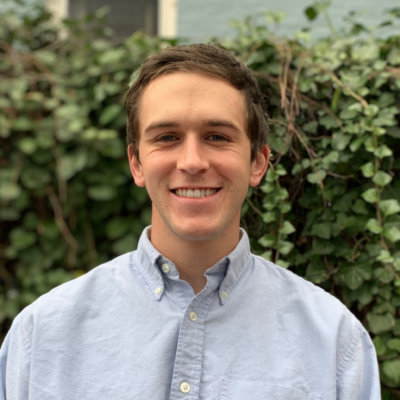 Sam Piraneo
Development Associate, Community Fundraising
Originally from New Jersey, Sam studied psychology at Ithaca College and was involved in IC's Active Minds chapter. During his time at IC, Sam interned with the local Department of Social Services and worked at a summer camp for youth experiencing mental health struggles. Since moving to D.C., Sam worked as a barista and local LGBTQ event producer before joining the Active Minds team. Outside of work, you can find Sam riding his bike, exploring new coffee shops, or eating ice cream with his boyfriend.
Nothing beats reading a book on the beach!
Andrea Priehs
Development Manager, Annual Fund
After working in the medical field for more than 10 years I discovered my true passion resided in the nonprofit sector. I love having the opportunity to gently teach others the joy of giving and doing my small part to make the world a better place.
I have been lucky enough to have experienced growing up on both coasts, and seemed to find myself settling in the middle.
I live in the midwest with my husband and four children. We enjoy taking in all four seasons in their unique beauty, but summer is, of course, our favorite.
Getting my hands dirty and working in the garden
Luis Ramirez
Senior Development Manager
After interning with Active Minds in his college days, Luis was thrilled to return initially as Active Minds' Development Manager, and to now work as the Senior Development Manager as he continues to help change the conversation about mental health. Previously, Luis has had the opportunity to work for two incredible organizations: Food & Friends, a DC based nonprofit providing medically tailored meals to people living with serious illnesses, and Rebuilding Together, a leading home repair nonprofit focused on revitalizing communities and rebuilding lives across the country. Luis is a firm believer that donors should be celebrated at every opportunity and works to build relationships based on trust, transparency and a culture of philanthropy.
Luis holds a bachelor's degree in Community Health from the University of Maryland. He and his partner live in Pittsburgh, Pennsylvania with their cat and two dogs.
My favorite way to unplug is binge-watching some TV and eating a pint of mint chocolate chip ice cream.
Mark Travis Rivera
Manager, Innovative Communications & Storytelling
Mark Travis Rivera (he/him) is an award-winning professional storyteller. Telling stories is at the core of Mark's purpose in life. A graduate of William Paterson University, Rivera earned a bachelor's in women's & gender studies with a minor in public relations. As a communications professional, he has worked across industries in higher education, the DEI-private sector, and non-profits. In addition, he is a sought-after speaker on topics of inclusion, mental health, leadership, sexuality, gender, and disability.
In his spare time, Lawson enjoys spending time with his dog, traveling, or binge watching a new show!
Lawson Roberts
Director of Operations
Lawson is originally from SC. He moved to the DC area after graduating from Benedict College in 2010. Lawson majored in Business Administration with a concentration in management.  Lawson has over 10 years of experience in HR that includes private sector and non-profit organizations.
Traveling to a beach, experiencing new foods and culture, and going to live concerts
Joy Sheppard
Senior Manager, Active Minds Speakers
Joy Sheppard, a Maryland resident and Pennsylvania native, joins Active Minds with a background in live entertainment, event production, and sponsorship sales. Joy has over ten years of specialized experience in building relationships and has spent much of her professional career managing high profile people and events with a wide range of corporate, government and non-profit clientele. She received her Bachelors of Science degree from George Mason University and enjoys traveling, tasting new cuisines, and living up to her name.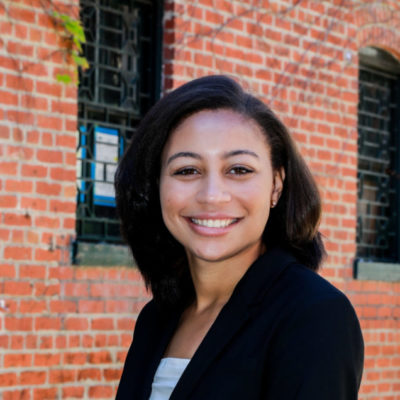 Mastering new baking recipes and watching early 2000s TV shows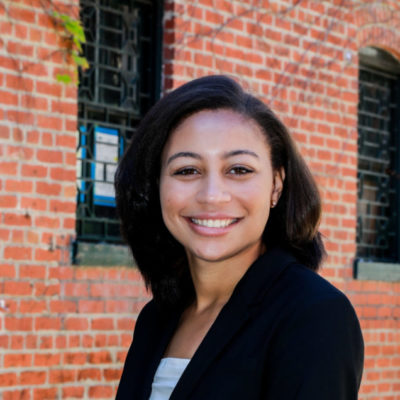 Simone Sparrow
Speakers Program Associate
Simone's, a Boston native, desire to build relationships with people led her to pursue a B.A. in Communication Studies with a double minor in Health and Society and African American Studies from Loyola Marymount University. Simone's love for creating unforgettable experiences and passion for serving others drew her to non-profit work. Throughout her time in college, she gained experience working in both fundraising and planning special events. In her free time, Simone loves relaxing at the beach with a good book and is always on the lookout for new ice cream spots.
Social time with friends, I always feel better after a great conversation.
Matt Stokes
Development Associate
Matt Stokes (he/him) is originally from Atlanta. Matt moved to DC after college in Boulder, Colorado. He studied philosophy and is very passionate about incorporating what he's learned into work and daily life! Matt is always up to head to a happy hour and chat, and he loves making new friends and talking about anything – though if you can talk about aviation he'll have a lot more to say.
Watching coming-of-age movies, seeing live music, practicing yoga, and having deep conversations over a cheese plate with my partner.
Lindsey Tullman
Sr. Director, Corporate & Strategic Partnerships
Lindsey (she/her) leads corporate and strategic partnerships to help expand Active Minds' reach and programming and change the conversation around mental health. Prior to Active Minds, she held various marketing and business development roles at consumer brands, media companies, advertising agencies, and nonprofit organizations. Most recently, she transitioned into the social impact space, combining her passion for partnerships and purpose, and is committed to doing work that makes a difference for individuals, families, and communities.
Lindsey lives in Brooklyn, NY and enjoys seeing live music, practicing yoga, traveling to new places, spending time with friends and family, and exploring the dynamic NYC restaurant scene.
Watching a comfort movie or sitting outside and reading
Hannah Williams
Communications Associate
Hannah is originally from Chesapeake, Virginia, and loved growing up at the beach, going camping, and spending time outside. She then decided to trade the ocean for mountains, and attended college in Charlottesville, Virginia, at the University of Virginia, where she received a degree in politics with a minor in public policy and leadership. Throughout her time in college, she developed a passion for communications, through various internships in marketing, public relations, and social media. Mental health has always been a part of her and her loved ones' stories, so when Active Minds presented a chance to combine her love of advocacy and communications, she was all-in. In her spare time, she enjoys enthusiastically cheering on her favorite sports teams, adding to her "Best Movies Ever" list, and reading new books.
Listening to music, maintaining self care through fitness, and creating art
Karim Williams
Web & Digital Content Associate
Karim is a Washington D.C. native with over 5 years of creative engagement experience. While pursuing his B.S. in economics at St. John's University's Tobin School in 2016, Karim remained active throughout organizational life on-campus. For professional collaborations, Karim helped to developed brands along creative projects off-campus. In 2016, he co-founded TEDx St. John's University, the first student and faculty-led TED platform for continuing conversations around local and global community issues. Developed during his entrepreneurship starting at the beginning of the global pandemic in 2019, he continues to study applied concepts for optimized user experiences. In his free time, Karim can be found cooking, playing video games, or out hiking Maryland's mountains and parks.
Board of Directors and National Advisory
See List
Our partners and ambassadors
Go Now