We asked everyone: "What's your favorite way to unplug and recharge?"
Flying through the air with the greatest of ease, 23 feet in the air on the flying trapeze
Alison Malmon
Founder and Executive Director
Alison Malmon is the founder and Executive Director of Active Minds, and a sought after mental health expert. Alison formed the organization in 2003 as a 21-year-old, following the suicide of her brother and only sibling Brian. Wanting to end the silence that caused her brother to suffer alone and ultimately take his own life, Alison created a group on her campus at the University of Pennsylvania to promote open dialogue around mental health. Since then, Active Minds has grown into the country's foremost mental health organization for students and young adults, with award-winning programs and a vibrant network of campus chapters located at more than 550 colleges, universities, and high schools nationwide.
Alison lives in Boulder, Colorado, and is the mother of three young girls. In her spare time, she loves flying 23 feet in the air at the Trapeze School in Washington, DC.
Talking on the phone and hosting friends & family for meals
Carin Levine
Chief Operating Officer
Carin, a Bethesda, MD native and resident, comes to Active Minds with a background in entrepreneurship, business development, and management. She owned Hitched, a bridal boutique in Georgetown, for almost ten years and is also the co-founder and owner of the start-up, FONBOOTH. Prior to starting her own businesses, she worked as a consultant and large scale event producer for non-profits and national corporations. Carin received a Bachelor of Science degree from Northwestern University and an MBA from Yale School of Management. Carin loves spending time with her husband and two elementary school age children and hosting friends.
Read, run (either on the treadmill or after my girls), and disconnect from social media
Laura Horne
Chief Program Officer
Laura develops innovative strategies and unique partnerships to empower students to help schools and society embrace a comprehensive, public health approach to mental health. Prior to Active Minds, Laura led public health initiatives at the National Association of County and City Health Officials and Tulane University. Laura earned her Master of Public Health degree in community health sciences from Tulane University and her Bachelor of Arts degree in communications from Loyola University New Orleans. She enjoys running, reading, finding adventure with her husband and three girls, and following the Washington Nationals and New Orleans Saints. Laura works from Philadelphia.
Sitting poolside, lakeside, on a beach or on a boat
Margo J. Collins
Chief Development & Marketing Officer
Margo has spent her 14-year career helping worthy causes realize the resources needed to continue their important work. Most recently, Margo served as the Vice President, Development & Communications for Grameen Foundation. Prior to that role she served as Director of Development, Campaigns for the United Nations Foundation, guiding the fundraising and donor communication programs of the Shot@Life, Girl Up, and Nothing But Nets campaigns of the UN Foundation, which cumulatively represent more than 1 million supporters and advocates of global development. The first half of Margo's career was spent as a Vice President at CCS, one of the largest strategic development consulting firms in the industry, where she directed multi-million dollar campaigns and assisted clients in enhancing their fundraising program efficiency. Originally a Midwesterner, Margo has lived in 13 cities across 9 states, and has toured 6 continents since graduating from Lehigh University. She and her husband now happily reside in Washington, DC.
If I am not able to be with friends chatting it up, I scrapbook or make jewelry.
Tanya Bass
Senior Manager of Health Equity
Tanya previously served as Program Supervisor managing the Cultural and Community Initiatives in the NC Office of Minority Health and Health Disparities (NCOMHHD). At NCOMHHD, she worked with agencies and individuals to advance racial justice, health equity, and inclusion. As a member of the North Carolina Society for Public Health Education (NCSOPHE), the Association of Black Sexologist and Clinicians (ABSC), and the American Association of Sexuality Educators, Counselors, and Therapists (AASECT), she remains engaged in professional growth and development. She is a Certified Health Education Specialist (CHES) and an AASECT Certified Sexuality Educator (CSE). Tanya is an alumna of North Carolina Central University's (NCCU) Department of Public Health Education, where she has served as an adjunct instructor for several years and is currently the lead instructor for Human Sexuality. She has a Master of Science in Health Promotion and Human Services from NCCU and a Master of Education from Widener University. She is currently completing her Ph.D. in Education at Widener University in the Center for Human Sexuality Studies. When she is not working, she loves to scrapbook and make beaded jewelry. Tanya uses she/her pronouns.
Trying each flavor of Ben & Jerry's, one pint at a time
Emma Edick
Visual Brand Manager
Originally from Ohio, Emma moved to Indianapolis to study digital media production at Butler University, trading in her pointe shoes for video equipment. Peer education, creative collaborations, and storytelling are her main sources of inspiration. As a new DC-resident, you can find Emma playing tourist any day of the week (National Portrait Gallery is her go-to).
Music! Finding, listening or sharing music always puts me in a good mood.
Francis Escaler
Salesforce Administrator
Francis was born and raised in the Philippines and has been a DC resident since 2012. Previously working at the Capital Area Food Bank whose mission was to solve hunger where he learned all about Salesforce and the power of data and automation. He jumped at the opportunity to work at Active Minds understanding that people need to take care of their minds just as much as their physical body. Outside of work, Francis loves to travel to new places and enjoys going to music events. He's also a DJ who likes to mix deep and melodic tracks together for anyone who will listen.
Hiking in the redwoods with her favorite four-legged friend, Daisy
Becky Fein
Director of Engagement and Training
Becky oversees and leads the Active Minds California Mental Health Services Act (CalMHSA) funded initiative. She has been supporting the creation of peer-powered student advocacy programs, under CalMHSA contracts, for five years, beginning in 2012 at Santa Rosa Junior College and Sonoma State University. Becky served as Adjunct Faculty at Santa Rosa Junior College, where she taught a course on personal health and issues at the forefront of public health. She has a bachelor's degree in Sociology from University of California, Davis, and a Master's of Public Health from Columbia University. Becky also co-founded the Powerful Voices Project, a documentary film series highlighting the stories of resilience and recovery from people who have experienced sexual assault. In her spare time, you can find Becky hiking among the oak trees and redwoods of Northern California.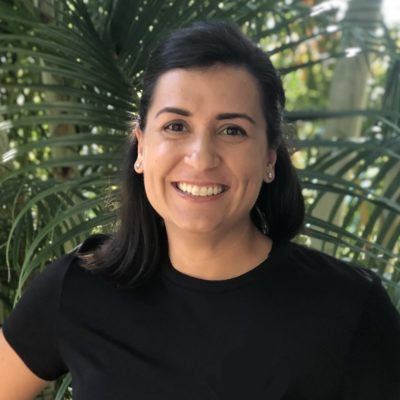 Spending time on the boat or taking a long walk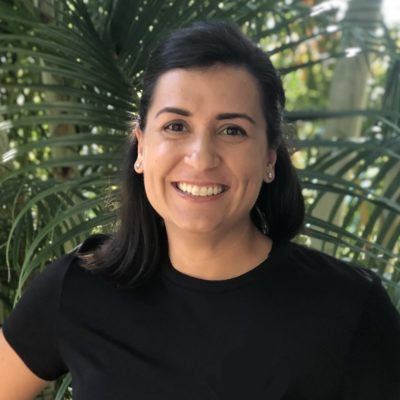 Amy Gatto
Senior Campus Program Manager
Amy is interested in the relationship between health and education. Blending together her experiences as a former high school teacher, higher education health educator, and young adult health researcher, she has found a niche in working to improve adolescent and young adult mental health. Amy is a doctoral candidate at the University of South Florida in the College of Public Health, holds a Master in Public Health from the University of North Carolina at Chapel Hill and a Bachelor of Arts in Human Services from Elon University. To find balance, Amy seeks out new adventures, teaches and practices yoga, and is usually working through a new DIY home project.
Doing crafts that don't necessarily require artistic ability (because I lack it entirely)
Hayley Harnicher
Program Manager, Send Silence Packing
Hayley, having spent most of her childhood in Salt Lake City, UT, and high school years in Houston, TX, considers both places to be home. She graduated from the University of Rochester in 2015 with a Bachelor of Arts in Psychology, and was immersed in Active Minds throughout her undergraduate career. Joining at the beginning of her freshman year and serving as Co-President for her junior and senior years, Hayley considers Active Minds to be a pivotal part of her college experience. In addition, Hayley served as a member of the Active Minds Student Advisory Committee, an intern at the national office, and as a Spring 2016 Send Silence Packing Tour Coordinator. With friends and family spread out over the country, you're likely to find Hayley traveling in her free time (or catching up on sleep). Her favorite DC spot is District Doughnut in Georgetown!
Taking my dog, Blu, on a walk & binge watching trash TV
Amanda Horn
Senior Marketing and Public Relations Manager
Traveling and taking photos!
Huyen Mac
Contract Graphic Designer
Reading a book with my cats on my lap!
Kelly Madden
Programs Fellow
Kelly (she/her/hers pronouns) has been a community advocate and student leader centering her work around mental health and story-telling for the past 5 years. She is a recent graduate of Ithaca College with a Bachelor of Arts in Psychology with concentrations in Sociology and Counseling. Throughout her undergraduate years, she was a Chapter Member, President, and Panel Coordinator for Active Minds at Ithaca College, where she found her voice and passion for advocacy. Her fierce determination and outspokenness helped her to be apart of Ithaca College's vast overhaul of counseling services, to ensure more students were receiving services. Through her own struggles with mental health, she found that she was able to channel her energy into helping those around her, especially those without a voice. She is a former member of the Active Minds National Student Advisory Committee and proud Active Minds Alumni who is ready to parlay her work as a student into her work on the Active Minds Team. Kelly is from Binghamton, New York, and can often be found with friends, family, or tending to her plants and cats.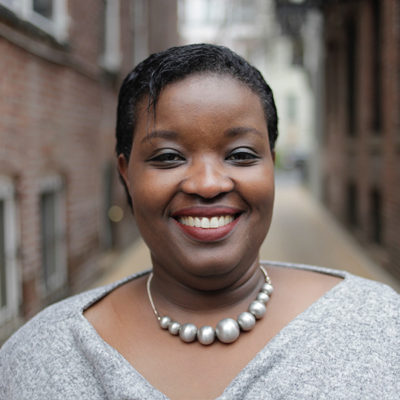 Cooking from scratch and without recipes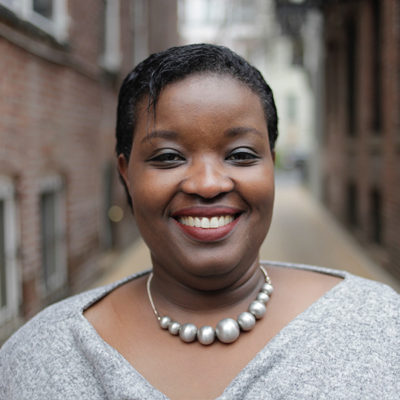 Emelyne Ndikumasabo
Office Manager
Emelyne comes to Active minds with a background in international programs and operations, and has worked in conflict zones for the United Nations Department of Peacekeeping Operations. Previous to Active Minds, Emelyne served as the Procurement staff at the United Nations office in Ivory Coast. She has over 10 years providing operational support and program/project management support in the nonprofit realm. In her spare time, Emelyne enjoys cooking, spending time with family and friends, and being outdoors with her daughter.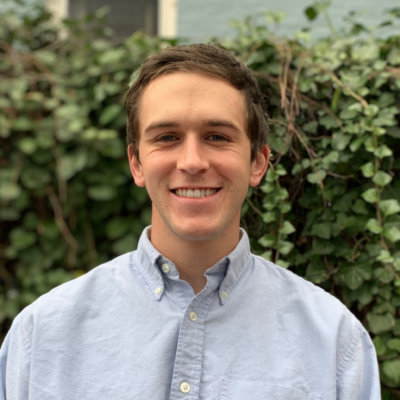 Riding my bike around the district!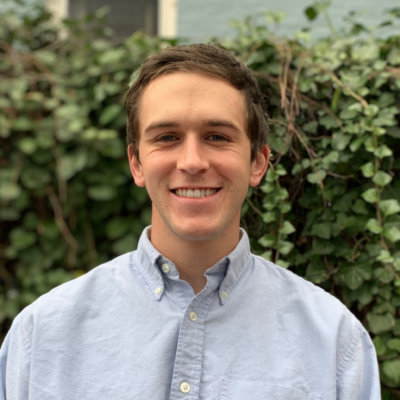 Sam Piraneo
Development Coordinator
Originally from New Jersey, Sam studied psychology at Ithaca College and was involved in IC's Active Minds chapter. During his time at IC, Sam interned with the local Department of Social Services and worked at a summer camp for youth experiencing mental health struggles. Since moving to D.C., Sam worked as a barista and local LGBTQ event producer before joining the Active Minds team. Outside of work, you can find Sam riding his bike, exploring new coffee shops, or eating ice cream with his boyfriend.
Getting my hands dirty and working in the garden.
Luis Ramirez
Development Manager
After interning with Active Minds in his college days, Luis is thrilled to return as Development Manager and continue to change the conversation about mental health. Previously, Luis has had the opportunity to work for two incredible organizations: Food & Friends, a DC based nonprofit providing medically tailored meals to people living with serious illnesses, and Rebuilding Together, a leading home repair nonprofit focused on revitalizing communities and rebuilding lives across the country. Luis is a firm believer that donors should be celebrated at every opportunity and works to build relationships based on trust, transparency and a culture of philanthropy.
Luis holds a bachelor's degree in Community Health from the University of Maryland. He and his partner live in Riverdale, Maryland with their cat and two dogs.
Yoga or traveling to the ocean
Maribeth Savoie
Senior Health Promotion Manager, Active Minds Speakers
Maribeth's work focuses on promoting comprehensive, interactive, and inspirational speaking events with schools and professional groups that focus on mental health education and personal stories. She enjoys working with clients and speakers to help create tailored event experiences through a health promotion lens. Maribeth studied Psychology and Human Development at the University of Maryland for her undergraduate career. She has a graduate certificate in Business Marketing from Liberty University and is currently completing two Master of Science degrees in Health Promotion and Nutrition at the Maryland University of Integrative Health. Outside the office, you can find Maribeth soaking up the sun, finding the closest beach, doing yoga, running, or hiking with her husband and their two dogs. Maribeth is originally from Annapolis, MD, and currently works from Reno, NV.
Ironically, plugging in and playing video games or chilling with my cat, Luna
Robyn Suchy
Chapter Manager
Robyn has been immersed in intersectional mental health advocacy on his campus, in the community, and on a statewide and national level. He graduated from Cabrini College with a dual degree in Philosophy and English, and concentrations in Social Justice and Women's Studies in 2014. He was involved in the Active Minds chapter at Cabrini starting his freshman year when he took over the presidency. From there, he served on the Active Minds National Student Advisory Committee, the Active Minds Board of Directors, and as a Programs Team intern. Robyn has struggled with mental health for most of his life and through Active Minds, he channels his journey into transformational advocacy. Robyn founded a group for transgender men and transmasculine individuals, he is a Crisis Counselor for Crisis Text Line, and he is on the steering committee of a transgender legal advocacy group. Robyn uses he/him pronouns.
Eating a big slice of pizza and watching Netflix!
Gillian Williams
Communications Coordinator
Gillian, born and raised in Charleston, SC, comes to Active Minds with a BA in Communication from Coastal Carolina University. After graduating college she moved to Virginia with her boyfriend. She is excited to be a part of Active Minds to help bring awareness and resources about mental health to young adults. When Gillian is not in the office, you can find her shopping to add more items to her wardrobe or enjoying a movie on the couch.
Board of Directors and National Advisory
See List
Our partners and ambassadors
Go Now