We asked everyone: "What's your favorite way to unplug and recharge?"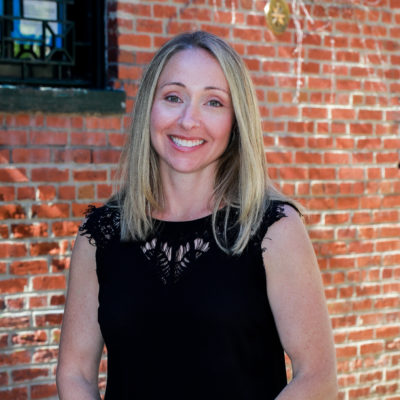 Flying through the air with the greatest of ease, 23 feet in the air on the flying trapeze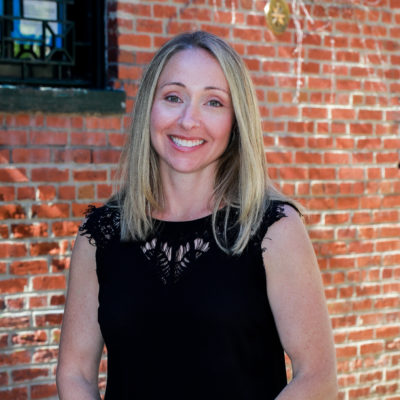 Alison Malmon
Founder & Executive Director
Alison Malmon is the founder and Executive Director of Active Minds, and a sought after mental health expert. Alison formed the organization in 2003 as a 21-year-old, following the suicide of her brother and only sibling Brian. Wanting to end the silence that caused her brother to suffer alone and ultimately take his own life, Alison created a group on her campus at the University of Pennsylvania to promote open dialogue around mental health. Since then, Active Minds has grown into the country's foremost mental health organization for the next generation, with a vibrant network of chapters and award-winning programs at more than 1,000 colleges and universities, K-12 schools, workplaces, and communities nationwide.
Alison lives in Boulder, Colorado, and is a wife and mother of three young girls. In her spare time, she loves flying 23 feet in the air at the Trapeze School in Washington, DC.
Either binge watching a show or adventuring through the zoo with my family.
Jason Allen
Director of Chapters
Jason (he/his), an Indiana resident and NY native, joins Active Minds with just over a decade working in higher education and adjacent industries. Previously working for fraternal organizations and most recently serving as the Chief Operating Officer for a fraternity, Jason understands what it means to be a national organization with thousands of volunteers who are always willing to do purposeful, life changing work. Jason holds a bachelor's degree in sociology from Oneonta State College and a master's degree in student affairs administration from Binghamton University.
Outside of work, Jason enjoys spending time with his family adventuring through zoos and aquariums, and trying and eating all the foods he can.
Spend time with friends and/or go for a hike since it allows me to step out of my head while nurturing my inner child which I love.
Jorge Alvarez
Manager, Corporate & Strategic Partnerships
Jorge Alvarez (he/him) believes collaboration through intentional relationship building is key to addressing the youth mental health crisis from a community-oriented lens to create collectivist-centered solutions. As the Corporate Strategic Partnerships Manager, Jorge supports Active Minds in expanding our reach and programming through mobilizing unique partnerships and supporting the operationalization of funds. With over 5 years of experience in Mental Health Activism and 2 years as a Social Impact Strategist working with both  corporations and nonprofits, Jorge is excited to be part of Active Minds' evolving position in changing the narrative around mental health.
Jorge lives in New Jersey where he spends a lot of his time making videos, hiking, spending time with friends, hanging with his parrot, cat, and lizards, and exploring New York City!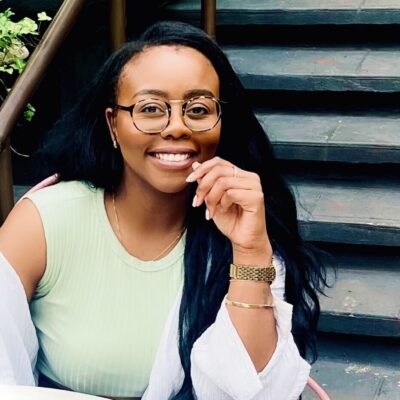 A trip to Starbucks, stroll through Target and/or attending a Pilates class.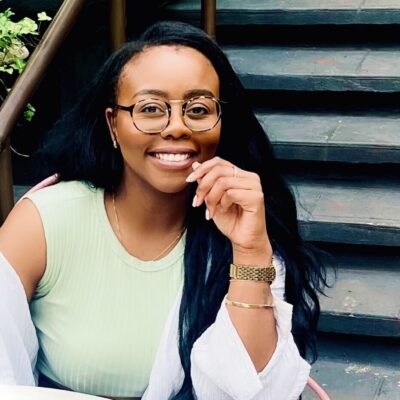 Errika Brooks
Manager, Chapter Partnerships
Errika, a New York native, comes to Active Minds with over 5 years of higher education experience. The Buffalo State College alum earned a B.S. in Communications/Public Relations in 2016 and completed a Master's in 2019 at Nazareth College of Rochester in Higher Education Student Affairs Administration. Prior to her work in higher education, Errika worked in the nonprofit world managing a college experience program for students with intellectual disabilities where she co-established the program's accreditation.
Upon graduating from her graduate program, Errika landed roles in many functional areas of higher education such as Admissions, Student Leadership, Academic Advising, Campus Life/Orientation and Marketing. Errika began her career in Higher Education at Monroe Community College where she led a Success Scholar program assisting students with food and housing insecurities. In this role, Errika was proud to write and receive a grant on behalf of the college from State University of New York (SUNY) to expand the food pantry initiatives across campuses.
Errika has worked with both public and private/small and large institutions throughout her career. She brings valuable expertise in supporting the whole student. Her work leading student clubs and organizations, advising students academically in STEM fields, supporting student needs, large scale event planning and developing college-wide marketing/communications has led her to where she is today. In her spare time, Errika enjoys attending restaurants/coffee shops, traveling, meeting new people and spending time with family.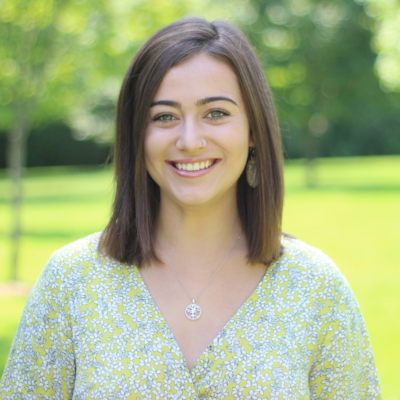 Listening to music, watching film and tv (while cuddling with my cat, Bootsie), and cooking for loved ones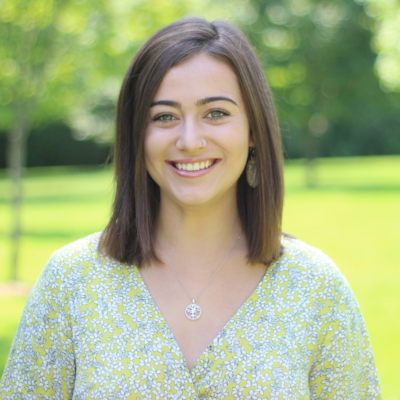 Krista Cantrell
Send Silence Packing Outreach Manager
Krista is based in the Washington, D.C. area. She graduated from the University of Vermont in 2016 with a Bachelor of Arts in Political Science and Global Studies and considers Vermont her second home. Krista started her career in higher education at UVM where she co-founded the Citizen Scholar Award and continued her work in undergraduate admissions as an Assistant Director at Villanova University recruiting students domestically and internationally. She is currently completing her Master of Arts in Liberal Studies at Villanova with a concentration on Peace and Justice studies. Krista's personal and professional passion focuses on addressing the inequities that underrepresented populations face in all aspects of life. As the daughter of a war refugee, Krista credits her Nicaraguan family for instilling a strong sense of love, justice, and rootedness in her identity. Krista herself is a native of the Washington, D.C. area and enjoys every opportunity she gets to reconnect with the community there.
Backyard hangouts with my partner and friends, hiking in the Colorado mountains, and trying to master new baking recipes
Lauren Cikara
VP, School Mental Health
Lauren has spent her entire career advocating for youth and young adult programming in K-12 education, higher education, and community spaces. Most recently, she worked for the Colorado School of Public Health School recruiting schools to participate in the Healthy Kids Colorado Survey (HKCS), Colorado's Youth Risk Behavior Survey (YRBS), and Smart Source. In this role, Lauren supported schools in administering the surveys and provided technical support to schools and community partners as they navigated using results to inform school and adolescent health work across Colorado. She is a strong advocate for LGBTQ+ inclusive school board policies and ensures the work she is a part of has an equitable and intersectional lens. Lauren's background is in student leadership, health education and equity, policy and advocacy, and equity and inclusion. She enjoys hiking, baking, and exploring the Denver art and music scene.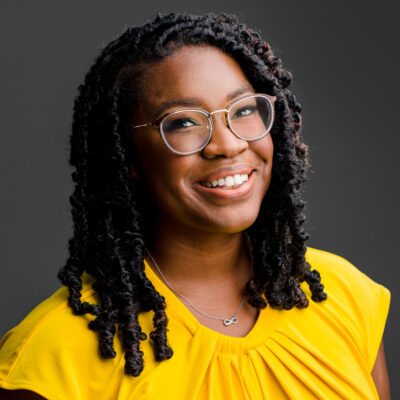 Baking bread or going for a drive and getting lost on a back road.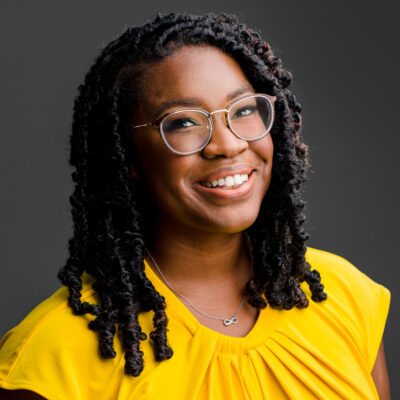 Taí Coates-Wedde
Senior Communications Manager
Whether it be brand development, creative project management, or executing a digital outreach strategy for nonprofits, NGOs, and makers of change, Taí has always loved being able to combine her mission-driven passion with her eye for a well-executed communications strategy. A proud alum of the University of Maryland's Communications and Theatre programs, she strongly believes in data-driven results and connecting with audiences through effective storytelling.
Before joining Active Minds, Taí had the opportunity to provide strategic insight to the Digital Team on the Abrams for Georgia campaign for governor and provided digital, branding, and project management at Woolf Strategy. If she's not working from home in her office, you might find her testing a new recipe in the kitchen, traipsing a new hiking trail with her dog, or planning her next trip abroad!
Sitting poolside, lakeside, on a beach or on a boat
Margo Collins
Chief Development Officer
Margo (she/her) has spent her 16-year career helping worthy causes realize the resources needed to continue their important work. With Active Minds Margo leads the organization's brand awareness and resource development. Most recently, Margo served as the Vice President, Development & Communications for Grameen Foundation. Prior to that role she served as Director of Development, Campaigns for the United Nations Foundation, guiding the fundraising and donor communication programs of the Shot@Life, Girl Up, and Nothing But Nets campaigns of the UN Foundation, which cumulatively represent more than 1 million supporters and advocates of global development. The first half of Margo's career was spent as a Vice President at CCS, one of the largest strategic development consulting firms in the industry, where she directed multi-million dollar campaigns and assisted clients in enhancing their fundraising program efficiency. Originally a Midwesterner, Margo has lived in 13 cities across 9 states, and has toured 6 continents since graduating from Lehigh University. She and her family now happily reside in Washington, DC.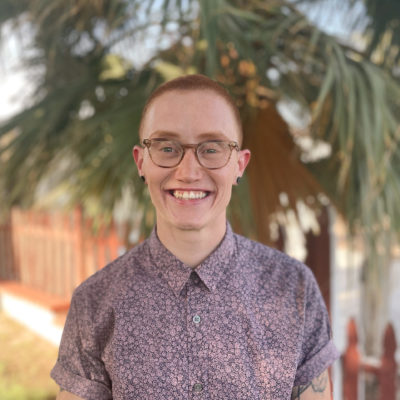 Going hiking, rock climbing or traveling. Anything that gets me out in the sun or in a new environment!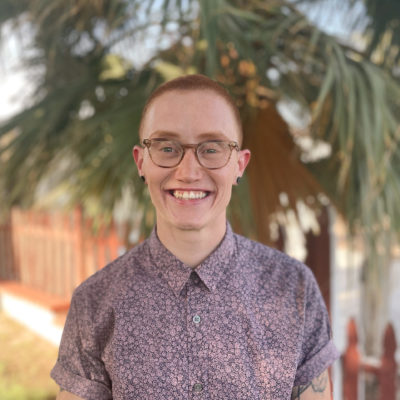 Dani Gomez Convey
Senior Manager, People & Culture
Dani Gomez Convey (They/Them) has a deep passion for people and considers their life purpose to be 'helping others unlock their full potential'. They come to Active Minds with 10 years of experience in human capital management, organizational development, and HR. They attended the University of Illinois at Chicago where they received their BA in Criminology, Law, and Justice with a minor in Gender & Women's Studies. Previously, they served as the Senior Director of People over 3 Restaurants in Downtown Chicago. Dani is from Chicago, IL and now resides in sunny Las Vegas, NV with their partner and 3 cats.
Meditating and watercolor painting!
Dee Cox
Graphic Design Associate
Dee (they/them/theirs) is a graphic designer with a love for creating thoughtful and empathetic designs. In college, they pursued a B.F.A. in Art and Design from Towson University, and, after graduating, they joined the Active Minds team to help create positive change in the Mental Health field. In their free time, Dee enjoys reading, playing tabletop games, and playing around with new art supplies!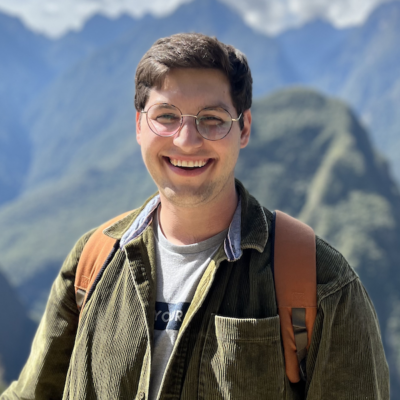 Whipping up something far too elaborate in the kitchen and using every single dish possible!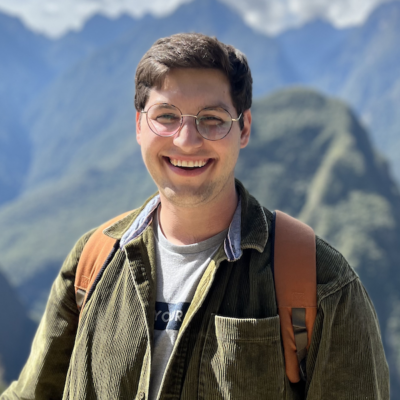 Brett Curtis
Director, Community Fundraising
Brett (he/him/his) leads Special Events and Community Fundraising efforts supporting those who give time, talent, or treasure to Active Minds' mission and work. He is excited to work with advocates across the country as we collectively continue to change the conversation around mental health. Before joining Active Minds, Brett has supported local and national nonprofit organizations in their peer-to-peer, DIY, special event, and endurance fundraising efforts for missions he is equally as passionate about in the hunger, housing, and chronic illness spaces.
Born and raised in Miami, Florida, Brett has lived in Washington, DC for the last five years. You can either find him trying a new local restaurant on the foodie scene, enjoying a local sporting event (as he tries to get to every MLB ballpark), or booking discounted travel somewhere as far from the DMV as possible.  He is an avid University of Virginia fan (#wahoowa) having earned both a Master of Public Policy and a B.S. Ed in Youth and Social Innovation at UVA.
My favorite ways to unplug are to take walks and listen to books on tape, travel, and hike.
Rita DeBate
Research & Evaluation Advisor
Rita is a Professor of Public Health and an accomplished NIH researcher focusing on mental health and college student health & well-being. With over 26 years of experience, she has over 100 peer-reviewed journal articles and 6 book chapters. Rita holds a Master of Public Health and PhD in Public Health from the University of South Carolina, and a Bachelor of Arts in Psychology from SUNY Geneseo. As a lifelong learner, she is also earning her MA in Rehabilitation and Mental Health Counseling.
Reading, taking a long walk, and doing a SoulCycle ride
Caitlin DeLaurentis
Director of Special Projects
Caitlin serves as the Director of Special Projects at Active Minds where she helps to project manage organization-wide strategic initiatives and evolve operations. She has a background in education, having worked at organizations dedicated to ensuring equity in educational access and opportunity. Most recently, Caitlin worked at the Washington Jesuit Academy where she helped drive impact through institutional fundraising, strategic project management, and communications. Prior to that she held various positions in development, operations, and student life at Cristo Rey Brooklyn High School, first as an AmeriCorps volunteer and then a full-time staff member. A Kensington, MD native, Caitlin earned a Bachelor of Arts in American Studies from Georgetown University and a Master of Nonprofit Administration from the University of Notre Dame.  
Knitting or crocheting! I love that I can make something beautiful out of string.
Janie Egan
Manager, Chapter Membership
Janie Egan (she / her) uses a public health approach to promote mental health and well-being. Janie is a first generation college graduate, earning her bachelor's and masters' degrees in public health from Temple University (2015 and 2017, respectively). She is a Certified Health Education Specialist (CHES) and led mental health promotion strategy at Temple University for 5 years. During that time, Janie advised the university's chapter of Active Minds and, in 2022, was honored to receive Active Minds' Chapter Advisor of the Year Award. She is dedicated to supporting young people as they create positive change, bringing a human-centered approach and love of learning to the work.
Janie enjoys knitting and crocheting, listening to podcasts, and spending time with her dog, Benji. She works from Pennsylvania.
I love going on long walks, listening to music or a podcast, and cooking!
Alicia Elms
Manager, NextGen Initiatives
Alicia Elms (she/her) is a native of Chicago. She comes to Active Minds with eight years of experience in Student Affairs and Higher Education. She graduated with a Bachelor's degree in Human Development and Family Studies and a Master's degree in Student Affairs & Higher Education from Indiana State University. Currently, Alicia will serve as the Manager of NextGen Initiatives for Active Minds where she will provide oversight to the Emerging Scholars Fellowship, Nash Family Scholarship, and workforce development. Outside of work, she enjoys traveling, enjoying nature's beauty, or trying out a new recipe.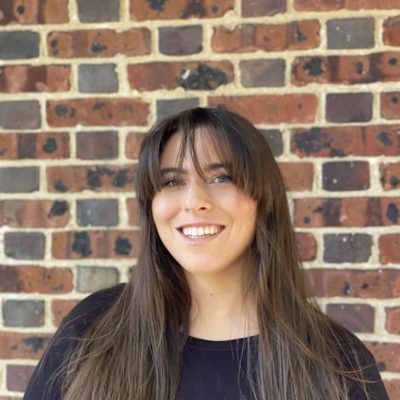 Anything creative like painting, drawing, or embroidering.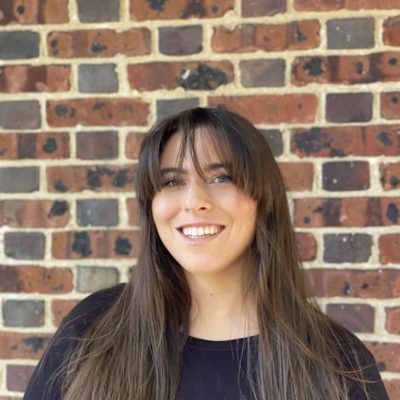 Tess England
Development Manager, Mid-Level Giving
Tess (she/her) has over five years experience working in nonprofits in various roles. Prior to Active Minds, Tess worked on the marketing and branded staff at a nonprofit specializing in exporting agricultural products abroad. She also worked on the development team at a nonprofit news organization specializing in food, agriculture, and the environment.
Music! Finding, listening, or sharing music always puts me in a good mood.
Francis Escaler
Salesforce Manager
Francis was born and raised in the Philippines and has been a DC resident since 2012. Previously working at the Capital Area Food Bank whose mission was to solve hunger where he learned all about Salesforce and the power of data and automation. He jumped at the opportunity to work at Active Minds understanding that people need to take care of their minds just as much as their physical body. Outside of work, Francis loves to travel to new places and enjoys going to music events. He's also a DJ who likes to mix deep and melodic tracks together for anyone who will listen.
Creating art, watching my favorite shows, and spending a quiet night with my family!
Q Garcia
Manager, Training & Content
Q Garcia (He/They) believes that small everyday acts towards equity are the key to collective liberation. He centers his work and relationships on this concept that our everyday actions can and do make a difference.
As the Manager of Training and Content on the Community Initiatives Team, Q is focused on creating transformative programming that speaks to all young people, especially LGBTQ+ and BIPOC youth.
Q has a background in social work and leadership development. He has worked in direct service roles with LGBTQ+ and BIPOC youth, LGBTQ+ asylum seekers, and survivors of sexual assault.
They also have experience creating content and curriculum that works to empower communities towards active change.
Q resides in the Washington D.C. area with his partner, Bright, and their mini-poodle. Q and his partner are passionate about creating safe spaces where trans disabled people can thrive. Q also enjoys creating art, playing board games, and staying up to date on the latest queer TV shows.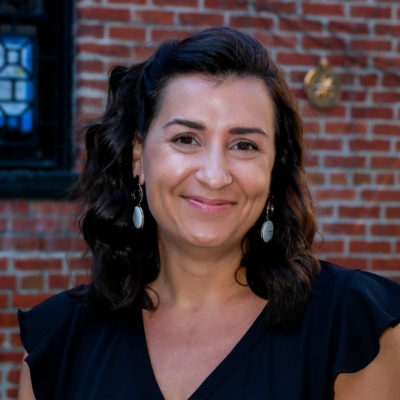 Spending time on the boat or taking a long walk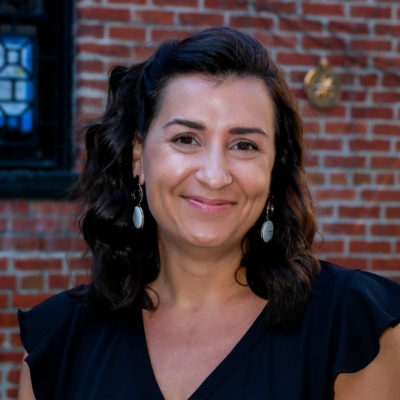 Amy Gatto
Director, Research & Evaluation
Amy is interested in the relationship between health and education. Blending together her experiences as a former high school teacher, higher education health educator, and young adult health researcher, she has found a niche in working to improve adolescent and young adult mental health. Amy is a doctoral candidate at the University of South Florida in the College of Public Health, holds a Master in Public Health from the University of North Carolina at Chapel Hill and a Bachelor of Arts in Human Services from Elon University. To find balance, Amy seeks out new adventures, teaches and practices yoga, and is usually working through a new DIY home project.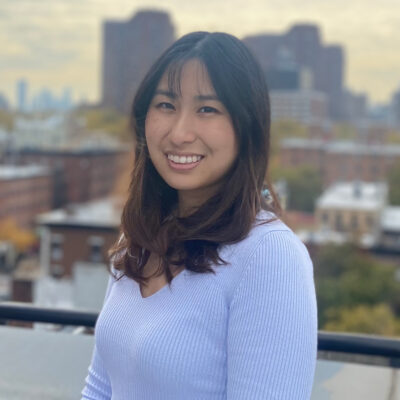 Listening to music with a cozy candle and a 1000 piece jigsaw puzzle!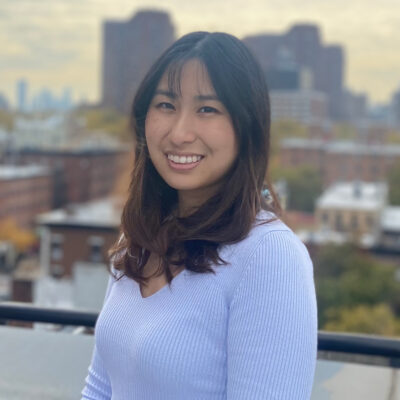 Ivy Henson
Manager, Chapter Mobilization
Ivy (she/her/hers), a Bostonian living in New York, comes to Active Minds with a non-profit and mental health background. As an undergraduate student, she co-founded The Every Voice Coalition, a non-profit working to reduce rates of gender-based violence on college and university campuses, and, since then, has worked in psychiatric research and as a therapist who specialized in trauma informed and intersectional therapy. Ivy fully believes in the importance of prioritizing accessible and inclusive mental health care and discussions. She is a big supporter of holistic advocacy for others, and for the self, and is looking forward to supporting student advocates. Ivy holds a bachelor's degree in psychology from Northeastern University and a master's degree in Mental Health Counseling and Behavioral Medicine from Boston University. In her spare time, Ivy can typically be found cuddling on the couch with her cat.
Hiking with my 10 year old Blue Heeler rescue, antiquing, and trying new coffee shops and lipsticks.
Ashley Hill
Senior Manager, K-12 Partnerships
Ashley Hill is a human development professional with national and international experience building social and emotional competencies in adults, youth, and organizational processes. Her expertise lies in facilitating safe physical and emotional learning spaces by building cultural and self awareness that lead to the examination of implicit biases. She is joyful trainer of youth and adults in a range of content including sexual and behavioral health. She is most proud of her work designing partnerships, programs, and training content that moves youth serving organizations forward for Black, brown, and LGBTQ youth.
Binge-watching Netflix shows with a nice spread of junk food.
Annie Hobson
Senior Manager, K-12 Student Leadership
Annie Hobson (she/her) is no stranger to youth development. She has dedicated her entire career to youth programming, youth leadership, K-12 social-emotional learning, and community and human services. She believes that the encouragement and growth of young leaders are the responsibility of everyone who surrounds them. In her recent role, Annie served as the Youth Services Manager for the City of Rockford, IL-Mayor's Office-Family Peace Center where she developed and implemented inclusive programs for youth survivors of domestic and sexual violence. She comes to the Active Mind's team with over 10 years of experience. Hobson graduated from Southern Illinois University with a Bachelor's degree in Social Work and a Master's Degree in Human Services from Capella University. Annie will serve as the Senior Manager of K-12 Student Leadership. In this capacity, she will assist in leading the development of student-led initiatives for high school and middle school students, which will be used to equip youth with the resources needed to become mental health advocates. Her self-care regimen includes cooking, going fishing, and spending time with her loved ones. 
Read, run (either on the treadmill or after my girls), and disconnect from social media
Laura Horne
Chief Program Officer
Laura (she/her) develops innovative strategies and unique partnerships to empower students to help schools and society embrace a comprehensive, public health approach to mental health. Prior to Active Minds, Laura led public health initiatives at the National Association of County and City Health Officials and Tulane University. Laura earned her Master of Public Health degree in community health sciences from Tulane University and her Bachelor of Arts degree in communications from Loyola University New Orleans. She enjoys running, reading, finding adventure with her husband and three girls, and following the Washington Nationals and New Orleans Saints. Laura works from Philadelphia.
Taking as long a walk as possible around my neighborhood
Chloe Isaac
Social Media Manager
For as long as she can remember, Chloe has loved to connect with others on a personal level and find connections among the things that make us all unique. This interest led her to pursue degrees in Communication Studies and Graphic Design while at the University of Maryland and inspired her to pursue a career in social media, a field she doesn't think she'll ever get bored of. Chloe believes good content is made with integrity, good humor, and honesty, and she's thrilled that this aligns with the work Active Minds does through their online presence.
Chloe makes sure she spends a good amount of time offline as well, usually via a walk to the local gelato shop or a movie night with friends.
My favorite way to unplug is playing video games and reading sci-fi novels.
Demetrius Jackson
Program Associate, Send Silence Packing
Demetrius was raised in Alexandria, VA. He's spent 9 years of his career at the Animal Welfare League of Alexandria giving back to the same city he was raised in. During his last 3 years there he helped to build the community programs department with the mission to keep pets with their family. Seeing how much families loved their animals but had their own struggles inspired him to shift gears. He's excited to start his new journey with Active Minds to support their mission to bring awareness to mental health.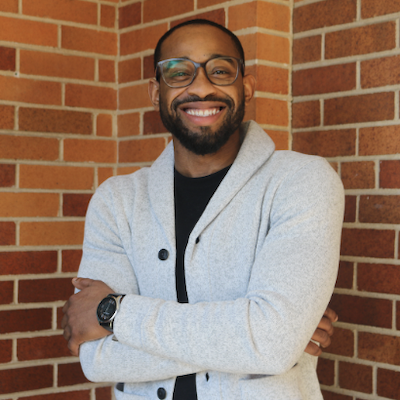 I love to be active - running and spending time in the gym and with nature!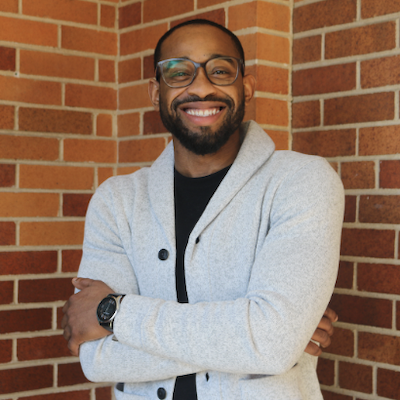 Tyrrell Jeffries
Director, K-12 Initiatives
Tyrrell (he/his/him) is a father, dedicated servant leader, advocate, and educator. Born and raised in Aurora IL, and a native of Chicago, Tyrrell joins the Active Minds team with over a decade of experience as an educator and community organizer. During his undergraduate career at Augustana College, Tyrrell served as the Director of Student Leadership Development and gained a fond appreciation for developing young adults and youth.
Upon graduating, Tyrrell moved to the south side of Chicago and began his teaching career at CICS Washington Park. During his tenure, Tyrrell served as a teacher, Instructional Lead, Dean of Students, Director of Curriculum and Instruction, Elementary and Middle School Principal. Tyrrell completed graduate studies at Dominican University and is an alumnus of the Relay Graduate School of Education National Principal Academy. 
Tyrrell loves to travel with his son and create lifelong memories through random surprises and adventures.
Cooking my favorite dishes and feeding friends and family!
Olga Juarez
Development Manager, Operations
Olga (she/her), a proud DC native, joins Active Minds with over 6 years of experience in the nonprofit space. She brings a strong background in nonprofit development and a deep commitment to social justice and equity. She previously worked on the development team at the National Partnership for Women & Families, where she led successful fundraising initiatives and donor engagement strategies. Her work with a national nonprofit provided her with a broad perspective on the challenges faced by marginalized communities.
Prior to that, Olga served as an AmeriCorps volunteer and later as a client service coordinator for a food bank, addressing food insecurity and poverty's impact. These experiences have given her a profound understanding of systemic issues and the ability to approach problems with an equity lens. Passionate about mental health advocacy, especially within BIPOC and LGBTQIA+ communities, Olga aims to advance education, de-stigmatize mental illness, and promote inclusive support systems.
In her spare time Olga enjoys sharing her poetry through open mic nights, curling up on the couch with her two dogs, and spending quality time with loved ones.
Shopping, laying on the beach, and binge watching shows while I play games on my phone
Dena Keeling
VP, Equity & Inclusion
Dr. Dena Keeling comes to Active Minds with a background in educational leadership, counseling, and equity, diversity and inclusion. She has worked in community mental health, has 16 years of experience as a school counselor, and most recently, served as the first Chief Equity Officer for Orange County Schools in Hillsborough, NC. Dr. Keeling has spent her career working to transform the educational system in order to ensure that all students have access to academic programming, college and career preparation, and social and emotional support. Her approach to facilitating systemic equity transformation includes supporting staff with critically examining organizational culture, policies, practices and decisions; building the skills, awareness, and knowledge to create, lead and sustain anti-racist and inclusive environments and programming; and developing strategic partnerships that center the needs, experiences and voices of those who are currently and have historically been pushed to the margins.
Dr. Keeling earned both her doctorate in Educational Leadership and her bachelor's degree in Psychology from the University of North Carolina at Chapel Hill. She holds a Master of Arts in Forensic Psychology from John Jay College of Criminal Justice and a Master of Science in Counselor Education from North Carolina A&T State University. She is also a member of Delta Sigma Theta Sorority, Inc. Dr. Keeling is originally from New York and now lives in North Carolina with her three children. In her free time, she and her children like to find new things to experience, like taking cooking classes, traveling, and accomplishing their goal of going to every coffee shop and bakery in Greensboro.
Listening to music, binge watching a new show, or reading a good book!
Taylor Kennerly
Event Manager, Community Programs
Taylor Kennerly (she/her), a Connecticut native and Maryland resident, is a licensed mental health professional with a focus in trauma treatment. After graduating with her bachelors degree from Howard University and receiving her Masters in Mental Health Counseling from Bowie State University, Taylor has worked therapeutically with low-income populations, the LGBTQ+ community, youth in foster care, and firefighters/EMTs. She also is a SAMHSA HBCU Cares Ambassadors alumni. Her interests revolve around culture, mental health advocacy, youth work, trauma response, and suicide prevention. Her goals for working in the mental health field are to provide safe spaces and resources to those in need, and she is excited to continue these efforts by supporting Active Minds as their Event Manager. In her free time Taylor enjoys spending time with her daughter, watching anime/romcoms, and exploring new restaurants around the DMV!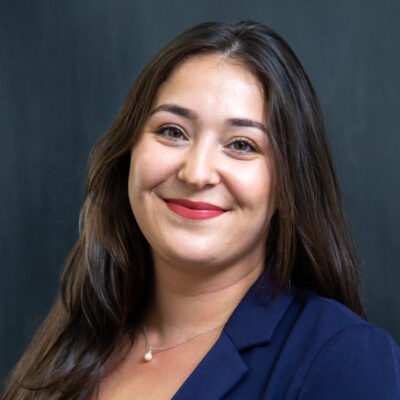 My favorite way to unplug and recharge is by cooking and baking vegan food, as well as spending time outside!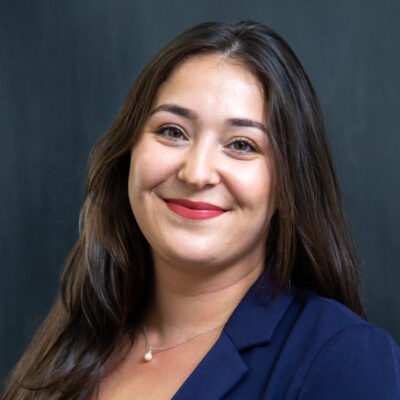 Sheina Koolik
Program Associate, K-12 Engagement
Sheina (she/her) was born and raised in South Florida where she began her work in the nonprofit world. As a child, Sheina's family instilled the values of community, hard work, and helping others, where she began her passion for advocacy. She attended the University of Central Florida and got her Bachelor's degree in Public Administration with a minor in Human Services. At UCF, Sheina was the Chief Justice of UCF Student Government and worked to advocate for and uphold the rights of UCF's 70,00 students, where she first came in contact with Active Minds. As the Florida K-12 Engagement Fellow, Sheina is excited to work with local and statewide outreach efforts to recruit schools to participate in the newly developed Active Minds Middle School network. In her free time, Sheina enjoys spending time with her family, baking, and being active.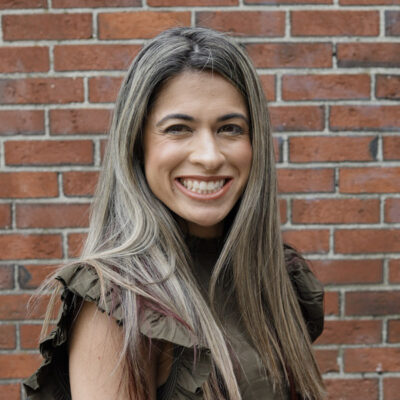 Catch up on the newest Bad Bunny collaborations or enjoy a Pitbull or Gran Combo concert with some of my closest friends.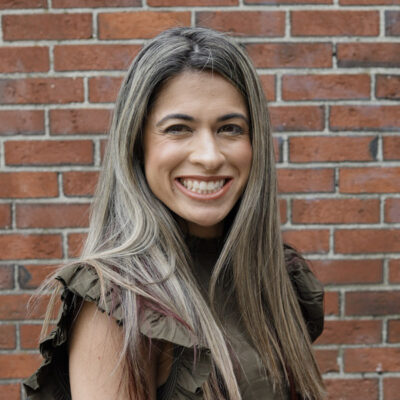 Jessica Mayorga
Chief Marketing Officer
Jessica (she/her) is emphatically a D.C. native and proudly the daughter of a Cuban-Chinese exile and a Colombian immigrant raised by her resilient grandmother. Having experienced social injustice first-hand since childhood, her career has been fueled by a commitment to achieve change and move the needle on injustice believing that one's zip code, race, ethnicity, disability, sexual orientation and identity should never limit potential or access to success. Driven by deeply personal experiences, Jessica is committed to doing her part to eliminate cultural taboos and stigmas associated with mental health in communities of color.
Jessica earned a Master's degree in Administration, Planning and Social Policy at Harvard University, an MBA in Marketing at Walden University and a Bachelor of Arts in Journalism at the University of Maryland, College Park. She resides in Maryland with her husband and two daughters while also co-parenting her remarkable multiple-special-needs son. During the NBA season, you'll find Jessica glued to the television every time her beloved LA Clippers play.
Listening to audiobooks while running around with my bouncy pitbull.
DeHaven Sawyer Mays
Manager, K-8 Engagement
DeHaven Mays (pronouns: they/them) is a non-binary educator and youth advocate who has dedicated their career to creating education and coaching to empower youth voices. They hold an undergraduate and graduate degree in sociology from Virginia Commonwealth University and a graduate degree in education from Widener University. DeHaven has created LGBTQ specific outreach, education, and support group programming across Virginia where they live to change K-12 school culture to be safer for all students to thrive and be their full selves. DeHaven will use all of their past experiences and education to help create the middle school program to serve highly impacted youth and their stories to create lasting change.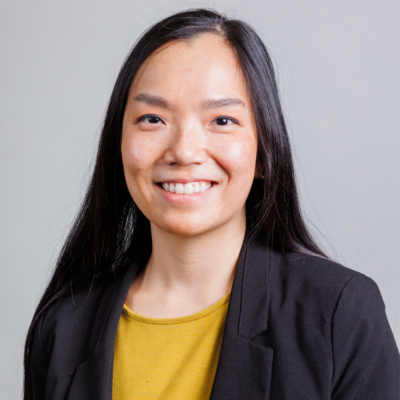 Working out or playing the trumpet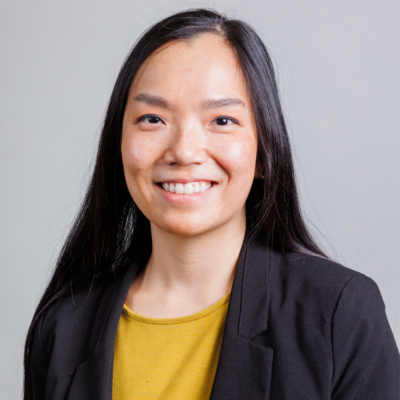 Emily Meeks
Manager, Evaluation
Emily supports the evaluation of Active Minds' programs. Emily was a member of an Active Minds chapter as a college student, and her involvement in Active Minds led to a passion for student mental health. She has a background in public health programming and has supported health education initiatives related to stress management, chronic disease treatment, overdose prevention, and more in higher education and nonprofit settings. A Rocky Mount, Virginia native, Emily graduated from Virginia Tech with B.S. degrees in biology and psychology and a Master of Public Health. In her free time, she enjoys doing yoga, hiking, playing the trumpet, and spending quality time with her cats and family.
YouTube videos on social and political history, stargazing, and playing the dulcimer or harmonica
Randy Moore
Policy Manager
Randy is a proud macro social worker. Following his time at the University of South Carolina, he has worked as a community organizer, policy and advocacy director, researcher, event planner, and program manager. Randy comes to Active Minds from the office of US Senator Mark Warner, where he served as Outreach Representative for the Richmond Regional Office—organizing the senior Virginia senator's regional outreach and engagements, while also standing in as a representative for the senator where needed. An active music lover, Randy spends much of his free time writing, producing, and performing music as a vocalist, guitarist, pianist, and harpist. He originally hails from rural South Carolina but maintains his identity as a son of Southwest Virginia by frequently spending time unwinding with his family there in the Cumberland Mountains. Randy brings to Active Minds a unique personal story of his own journey seeking emotional wellness which very much informs his work with the organization. In his free time, you can find him with his Springer Spaniel Boyd, who enjoys water, squirrels, and donuts.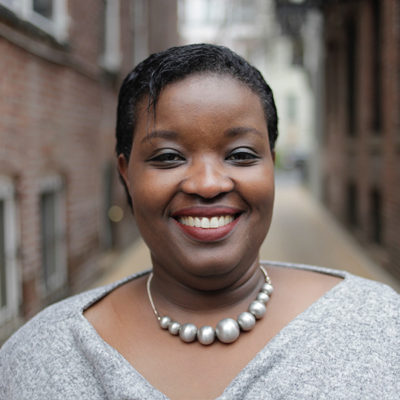 Cooking from scratch and without recipes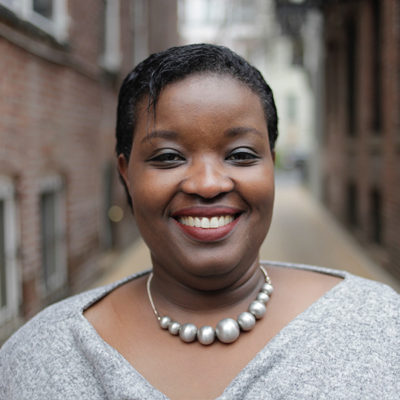 Emelyne Ndikumasabo
Office Manager
Emelyne comes to Active minds with a background in international programs and operations, and has worked in conflict zones for the United Nations Department of Peacekeeping Operations. Previous to Active Minds, Emelyne served as the Procurement staff at the United Nations office in Ivory Coast. She has over 10 years providing operational support and program/project management support in the nonprofit realm. In her spare time, Emelyne enjoys cooking, spending time with family and friends, and being outdoors with her daughter.
Going for walks, reading psychology books, lounging in a hammock, watching shows, and playing games with friends.
Garrett O'Day
Senior Manager, Research
Garrett works remotely from Indianapolis, Indiana and comes to Active Minds with 8 years of research experience. He graduated from the University of California, Davis with a B.S. in psychology with an emphasis in mathematics and a minor in education. He then earned a M.S. and Ph.D. in cognitive psychology from Purdue University. His previous research focused on creating, evaluating, and refining evidence-based interventions that promoted effective self-regulated learning. Garrett is now excited to apply his experience toward overseeing Active Minds' growing research portfolio.
Skating some laps at my local ice rink
Markie Pasternak
Senior Manager, Higher Education
Markie oversees Active Minds' work in higher education, focusing on mental health support for college and university students, staff, and faculty. Markie is originally from Green Bay, Wisconsin, and received her bachelor's in psychology from Marquette University. During her time at Marquette, Markie served as the Active Minds' chapter president and was the president of the Student Advisory Committee from 2015 to 2016. Markie received her Master's of Science in Higher Education and Student Affairs from Indiana University-Bloomington. Before joining the Active Minds Staff, Markie worked at Auburn University focusing on mental health programming and peer health education, and was the co-advisor for the campus's Active Minds chapter. In her spare time, you can find Markie coaching figure skating at her local ice rink, cheering on her hometown team, the Green Bay Packers, or playing with her dog, Brooks. Markie works remotely from both Georgia and Alabama.
Favorite way to unplug is to listen to music or podcasts while chilling with my cats, walking outside while meditating, or creating something
Chad Pendleton
Marketing Manager
With over 15 years of experience in the nonprofit and educational fields, Chad is honored to serve the Active Minds team as Marketing Manager. He finds nothing more fulfilling than to put his skill set and background towards an impactful cause, like mental health awareness and suicide prevention. He graduated from Southern Nazarene University in Oklahoma City with a B.A. in Communications. Chad has a passion for all things creative like film, writing, theatre, music, etc. – even once serving as a freelance culture critic and commentator better known as "Pompous Geek". He also loves to travel and cheer for his favorite sports teams like the Jayhawks, Royals, and Chiefs from Kansas City and the Bruins and Celtics from Boston. He has also jumped on the bandwagon of American fans obsessed with Formula 1.
Chad lives in the Kansas City Area with his two cats, Beaker and Bergy. He is also close with and spends time with his family, especially his nephews Charlie, Bryce, Spencer, and Levi.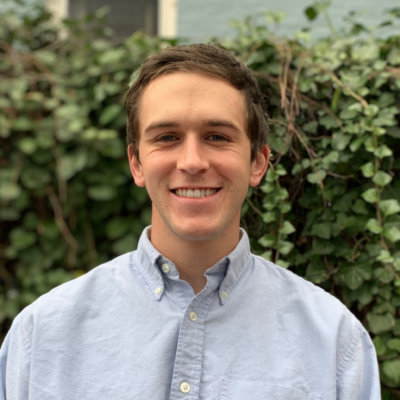 Riding my bike around the district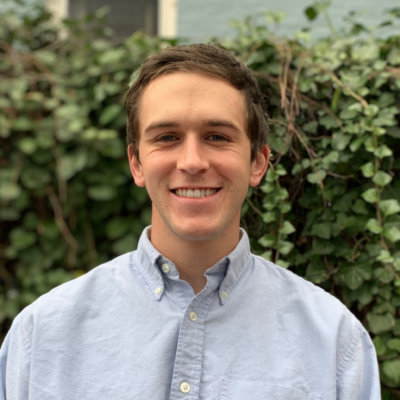 Sam Piraneo
Senior Development Associate, Community Fundraising
Originally from New Jersey, Sam studied psychology at Ithaca College and was involved in IC's Active Minds chapter. During his time at IC, Sam interned with the local Department of Social Services and worked at a summer camp for youth experiencing mental health struggles. Since moving to D.C., Sam worked as a barista and local LGBTQ event producer before joining the Active Minds team. Outside of work, you can find Sam riding his bike, exploring new coffee shops, or eating ice cream with his boyfriend.
Watching Star Trek (Voyager, probably) and dining outdoors with friends
Elly Post
Web Development Advisor
Elly has a strong interest in working on projects that support the LGBTQ+ community, women, and racially diverse communities. They have been making websites and other web applications since before Y2K was a thing. They have expertise in a wide range of web programming languages, content management systems, and other technologies, with a particular focus on custom web applications.Originally self-taught, Elly now holds both bachelor's and master's degrees in computer science from Loyola University Chicago where they went on to teach computer sciences courses to adult learners in the School of Continuing and Professional Studies. In their freetime, they are often found exploring Hyrule or out bicycling in nature.
Nothing beats reading a book on the beach!
Andrea Priehs
Development Manager, Annual Fund
After working in the medical field for more than 10 years I discovered my true passion resided in the nonprofit sector. I love having the opportunity to gently teach others the joy of giving and doing my small part to make the world a better place.
I have been lucky enough to have experienced growing up on both coasts, and seemed to find myself settling in the middle.
I live in the midwest with my husband and four children. We enjoy taking in all four seasons in their unique beauty, but summer is, of course, our favorite.
Getting my hands dirty and working in the garden
Luis Ramirez
Director, Individual Giving
After interning with Active Minds in his college days, Luis was thrilled to return initially as Active Minds' Development Manager, and to now work as the Senior Development Manager as he continues to help change the conversation about mental health. Previously, Luis has had the opportunity to work for two incredible organizations: Food & Friends, a DC based nonprofit providing medically tailored meals to people living with serious illnesses, and Rebuilding Together, a leading home repair nonprofit focused on revitalizing communities and rebuilding lives across the country. Luis is a firm believer that donors should be celebrated at every opportunity and works to build relationships based on trust, transparency and a culture of philanthropy.
Luis holds a bachelor's degree in Community Health from the University of Maryland. He and his partner live in Pittsburgh, Pennsylvania with their cat and two dogs.
In his spare time, Lawson enjoys spending time with his dog, traveling, or binge watching a new show!
Lawson Roberts
Director of Operations
Lawson is originally from SC. He moved to the DC area after graduating from Benedict College in 2010. Lawson majored in Business Administration with a concentration in management.  Lawson has over 10 years of experience in HR that includes private sector and non-profit organizations.
Traveling to a beach, experiencing new foods and culture, and going to live concerts
Joy Sheppard
Director, Community Programs
Joy Sheppard, a Maryland resident and Pennsylvania native, joins Active Minds with a background in live entertainment, event production, and sponsorship sales. Joy has over ten years of specialized experience in building relationships and has spent much of her professional career managing high profile people and events with a wide range of corporate, government and non-profit clientele. She received her Bachelors of Science degree from George Mason University and enjoys traveling, tasting new cuisines, and living up to her name.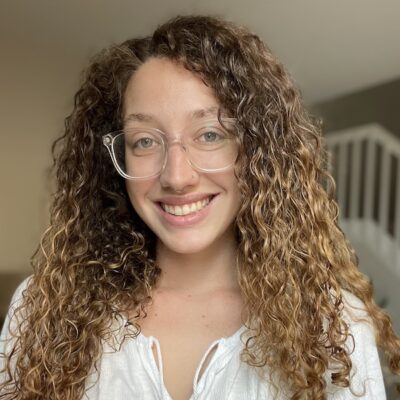 Taking an aerial class, doing yoga, or spending all day outside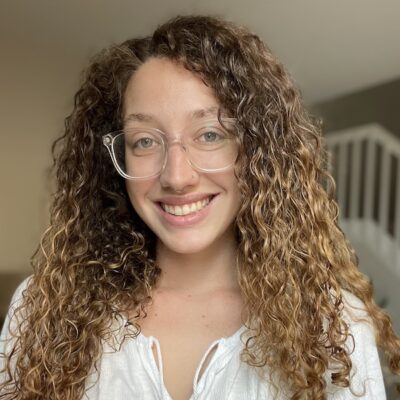 Maddie Sloan
Staff Accountant
Maddie (she/her) is originally from western Maryland and moved to North Carolina where she attended North Carolina State University to receive her bachelor's in accounting. She developed experience in financial analytics and working in public accounting with small businesses and entrepreneurs. Driven to make a bigger influence socially and with non-profits, she went back to school and received her master's in accounting with a focus on non-profit and governmental accounting from American Public University. She has always been passionate about mental health and utilizing her financial knowledge to make a direct impact on the community. Maddie currently lives in South Florida and loves to spend her free time teaching yoga, studying astrology, and on the beach.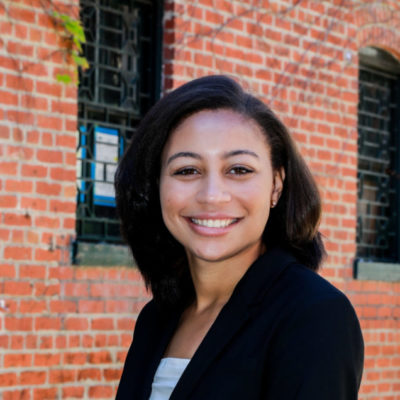 Mastering new baking recipes and watching early 2000s TV shows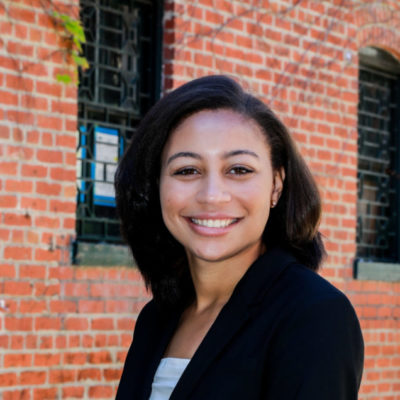 Simone Sparrow
Program Associate, Active Minds Speakers
Simone's, a Boston native, desire to build relationships with people led her to pursue a B.A. in Communication Studies with a double minor in Health and Society and African American Studies from Loyola Marymount University. Simone's love for creating unforgettable experiences and passion for serving others drew her to non-profit work. Throughout her time in college, she gained experience working in both fundraising and planning special events. In her free time, Simone loves relaxing at the beach with a good book and is always on the lookout for new ice cream spots.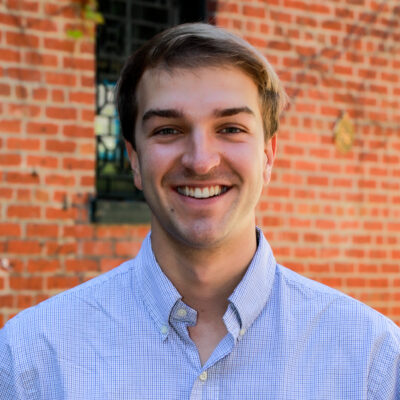 Social time with friends, I always feel better after a great conversation.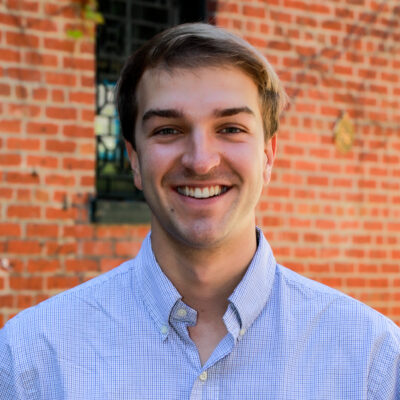 Matt Stokes
Development Associate, Stewardship & Operations
Matt Stokes (he/him) is originally from Atlanta. Matt moved to DC after college in Boulder, Colorado. He studied philosophy and is very passionate about incorporating what he's learned into work and daily life! Matt is always up to head to a happy hour and chat, and he loves making new friends and talking about anything – though if you can talk about aviation he'll have a lot more to say.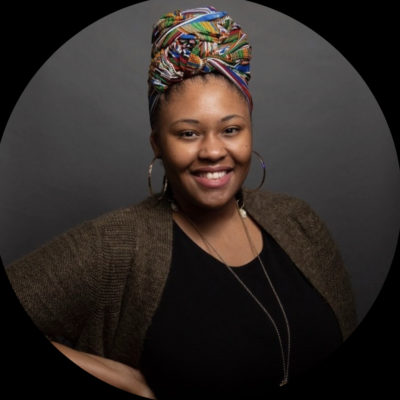 Art, mediation, and concert hopping.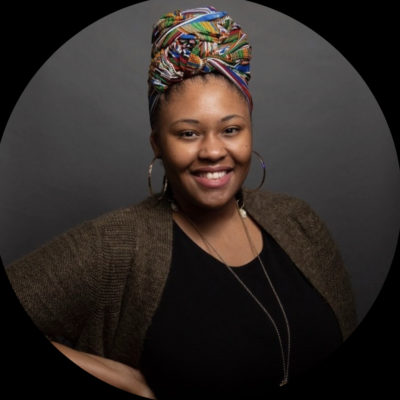 Jazmine Taylor
Sales Manager, Speakers
Jazmine is originally from Alexandria, Virginia where she enjoyed event planning, local farmers markets, and visiting music venues within the D.M.V. area. Before departing for Richmond, Virginia, she received her Associates Degree in Social Sciences. She then found her passion for non-profit work in behavioral health within the Richmond area. Inspired to continue her impact in mental health, she joyously accepted an offer from Active Minds for the Sale Manager, Speakers role in Washington, D.C.
Watching coming-of-age movies, seeing live music, practicing yoga, and having deep conversations over a cheese plate with my partner.
Lindsey Tullman
Sr. Director, Corporate & Strategic Partnerships
Lindsey (she/her) leads corporate and strategic partnerships to help expand Active Minds' reach and programming and change the conversation around mental health. Prior to Active Minds, she held various marketing and business development roles at consumer brands, media companies, advertising agencies, and nonprofit organizations. Most recently, she transitioned into the social impact space, combining her passion for partnerships and purpose, and is committed to doing work that makes a difference for individuals, families, and communities.
Lindsey lives in Brooklyn, NY and enjoys seeing live music, practicing yoga, traveling to new places, spending time with friends and family, and exploring the dynamic NYC restaurant scene.
Reading a book out on our porch with a cup of coffee in hand and my dog Topher snuggled up next to me!
Keaton Van Beveren
Visual Brand Manager
Keaton joined Active Minds as their Visual Brand Manager to marry her passion for graphic design with her background in both education and nonprofit. With master's degrees in Secondary Education (Notre Dame) and Public Administration (American), she brings an abiding love of learning to everything she does.
Though she will always consider herself an Oregonian at heart, Keaton currently lives in Alexandria, Virginia with her husband and beloved rescue dog Topher. Some of her favorite pastimes include watching outdoor movies, drawing, running Ragnars, and baking up more sweets than she could ever possibly eat.
Watching a comfort movie or sitting outside and reading
Hannah Williams
Senior Associate, Communications & Storytelling
Hannah is originally from Chesapeake, Virginia, and loved growing up at the beach, going camping, and spending time outside. She then decided to trade the ocean for mountains, and attended college in Charlottesville, Virginia, at the University of Virginia, where she received a degree in politics with a minor in public policy and leadership. Throughout her time in college, she developed a passion for communications, through various internships in marketing, public relations, and social media. Mental health has always been a part of her and her loved ones' stories, so when Active Minds presented a chance to combine her love of advocacy and communications, she was all-in. In her spare time, she enjoys enthusiastically cheering on her favorite sports teams, adding to her "Best Movies Ever" list, and reading new books.
Tending to the garden and cooking all the homegrown veggies!
Gabrielle Yaptinchay
Program Associate, Evaluation
Gabby is excited to support Active Minds programs through evaluation. She has a background in working with special populations and has an interest in research and advocacy for these groups. She holds a Master in Public Health from Tulane University and a Bachelor of Science in Kinesiology from the University of Maryland. In her free time, you can find Gabby traveling across oceans and states, spending time with friends and family, and hiking with her husband and Bernese Mountain Dog.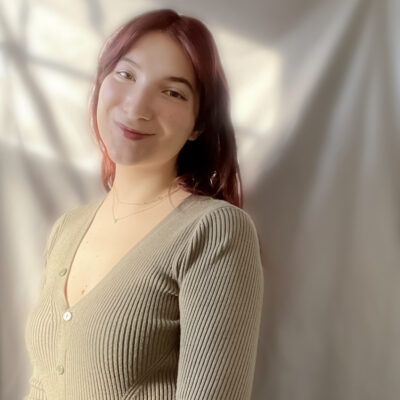 Singing along to my favorite Taylor Swift songs or spending time outdoors!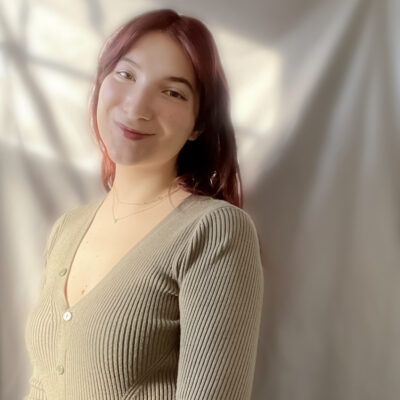 Mia Zaleski
Program Associate, Chapters
Born and raised in The Garden State, Mia Zaleski (she/her) has been a lifelong mental health and wellness advocate. She graduated from The College of New Jersey with a B.S. in Public Health and earned her M.S. in Health Communications from Boston University. Before joining Active Minds, Mia has four years of experience working with higher education. In her free time, Mia enjoys spending time with loved ones, reading health and wellness books/magazines, and traveling.
Turning off my phone, reading a good book, and getting outside!
Celia Zevon
Social Media Content Producer
Celia (she/her), a Rhode Island native, followed her passions for mental health, non-profit work, and social media to Washington D.C. to serve as Active Mind's Social Media Content Producer. In college, Celia pursued a B.A. in Communications Studies on an Advertising and PR track with a double minor in Digital Marketing and Creative/Professional Writing. However, it was Celia's creativity, curiosity, and desire for progress in the mental health field that led her to her involvement with Active Minds. In her free time, Celia enjoys traveling, reading, getting outside, and spending time with loved ones. Celia is eager to grow Active Mind's impact through social media efforts and change the conversation around mental health!
Board of Directors and National Advisory
See List
Our partners and ambassadors
Go Now