Active Minds Speakers
More than one million people have heard our speakers' stories of hope since 2009
create a memorable experience for your group
SPECIAL NOTE: Especially during this period of COVID-19-related remote work and learning, we are offering virtual presentations and workshops through Zoom. The need for community online gatherings during this unprecedented time is now stronger than ever, as is a conversation about mental health. Learn more about hosting a virtual presentation with your community.
Research shows that peer-to-peer outreach is the best way to reduce the stigma that surrounds mental health and encourage people, especially young adults, to seek help if they need it. That's why Active Minds' speakers are so effective. Their personal stories show that mental health struggles are common and there is both help and hope. Their relatable presentations interweave key mental health messages, creating an inspiring and educational experience for your audience.
Contact us to find out how to host one of our acclaimed speakers for a memorable lecture, keynote, workshop, panel, webinar, or other type of speaking engagement.
Our professional speakers provide engaging, encouraging, and safe mental health education that's tailored for students, young adults, educators, professional groups, parents, and other audiences.
Learn more about hosting an online event
Get in touch and we'll explain how to book one of our exceptional speakers!
Presentations are available online, as well as in-person.
I'm Interested!
find the perfect speaker for your event
How much does it cost to host an Active Minds speaker?
Our inclusive pricing and dependable service means there are no surprises. We will work closely with you to help you create a memorable, educational, and inspiring experience for your audience that fits within your budget.
Fees vary by the speaker selected, format, nature of the event, number of presentations, travel required, and any additional programming requested. Most engagements cost between $2,000 and $5,000, although fees may vary based on travel, selected speaker, and other factors. Please contact Active Minds for a formal quote by filling out a Host Application form.
Online events are now available. 
Upcoming Speaking Engagements
October 3

Suffolk University, Counseling, Health, and Wellness

Boston, MA, In-Person Event

Featuring: Abraham Sculley

October 7

University System of Georgia

Atlanta, GA, Virtual Event

Featuring: Diana Chao

October 12

Central Michigan University

Mount Pleasant, MI, In-Person Event

Featuring: Kai Roberts

October 13

Colorado Mesa University

Grand Junction, CO, In-Person Event

Featuring: Pablo Campos

October 14

Germanna Community College

Fredericksburg, VA, Virtual Event

Featuring: Kristen Lee

October 18

Owens Community College

Perrysburg, OH, In-Person Event

Featuring: Abraham Sculley

October 26

Albertus Magnus College

New Haven, CT, Virtual Event

Featuring: Kai Roberts

November 2

Gotham Artists

Milwaukee, WI, In-Person Event

Featuring: Diana Chao

November 29

Arcadia University

Glenside, PA, In-Person Event

February 17

Coe College

Cedar Rapids, IA, In-Person Event

Featuring: Frank Warren

April 13

Orange County Community College

Middletown, NY, In-Person Event

Featuring: Abraham Sculley, Michael Zibilich, Ivy Watts, Carli Bushoven, Kai Roberts
Already have an event planned?
If you already have an event date, budget, and speaker in mind, please complete our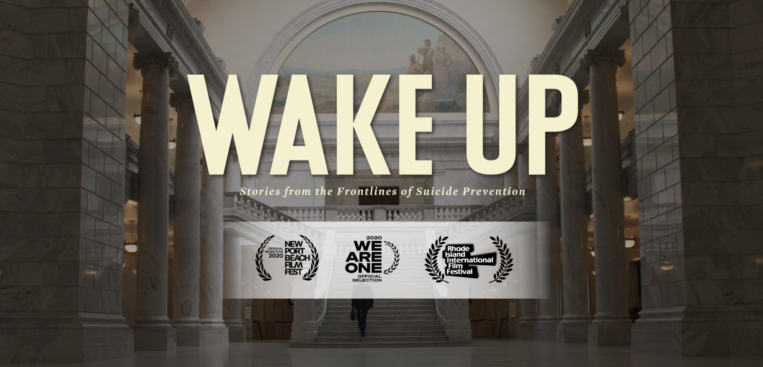 Active Minds & Project Wake Up
An all-new virtual suicide prevention program and film
Active Minds is proud to partner with Project Wake Up to share the moving suicide documentary film, Wake Up, a feature-length documentary about the suicide epidemic, with campuses and organizations across the country.